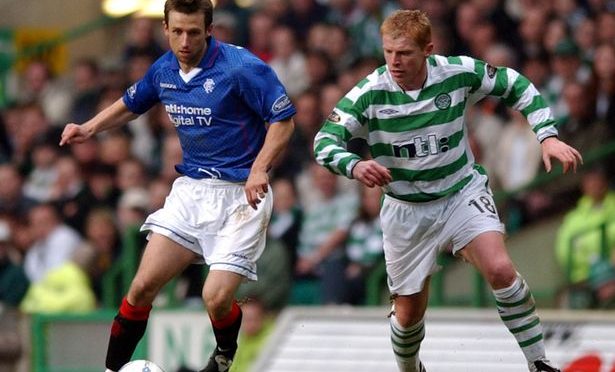 Rangers Cheerleading Pundit Makes Laughable 10 In A Row Claim
Former Rangers player Neil McCann expects Steven Gerrard and his band of Sevconians to mount a serious challenge this season as Celtic could be thrown off the scent of 10 in a row by the loss of Fraser Forster.
The now manager and pundit has hit out with the usual yearly garbage and insists that Sevco are just as good as Celtic on the day and Gerrard's band of losers can mount a devastating blow to Lennon's 10 in a row quest.
We all know these are just pathetic attempts at mind games, but they should know by now that its a waste of time and air trying to taint the minds of Celtic's winning players.
McCann said on BBC Sportsound, as transcribed by The Scottish Sun: "I think they are a real challenge to Celtic. I think Celtic have got problems in the goalkeeping position. They were the best team last year and that was shown after the break. They were relentless in their quest for nine-in-a-row.
"But Forster was absolutely monumental in a lot of games last year, none more so than the League Cup Final which could have tipped the balance in Rangers' favour. If they don't replace him with a top-class keeper, I think it could just throw them off a little bit.
"But I think it'll be tight this year. Rangers are every bit as good as Celtic on their day and they have proved it."
---