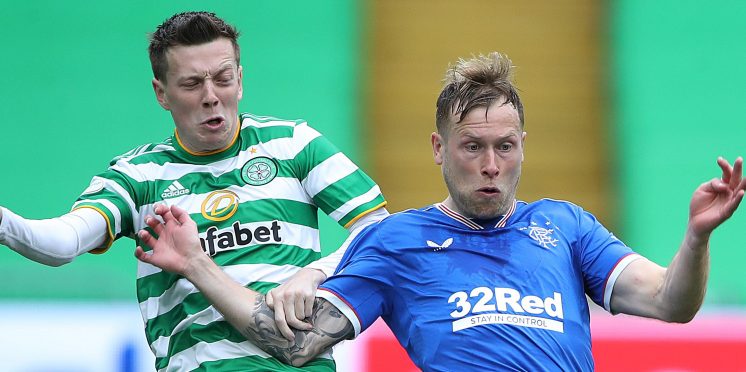 Rangers' Financial Doping Continues, But Can't Last Forever
Whilst the Scottish sports pages were once again whipping themselves up into an orgasmic frenzy over Celtic dropping a further two points in the league, the bigger story continued to brew across the city.
Rangers sneaked out their latest round of annual accounts over the weekend, and they do not make for positive reading, no matter how hard the usual suspects try to spin it.
I've read some truly fantastical interpretations of the data over the last couple of days. Now that I've finished sharpening my proverbial sword, let's cut through the nonsense and get to the heart of the matter.
For the past several years, Rangers have relied on direct investment from their board to meet their operational costs. Year on year, the amount their directors have paid into the club has increased. Many saw Dave King's resignation as chairman last season as a sign that this could not continue any more.
However, Rangers fans never have been very good at accepting financial realities, and it seems their board of directors have had to similarly step further and further away from the real world to continue to indulge the fans' delusions of adequacy.
It also seems that my belief that the failure to offload Alfredo Morelos in the summer would come back to bite them on the backside has turned out to be true.
Estimates suggest that Rangers will have to get the begging bowl out again to the tune of around £23 million to make it to the end of the season.
You may remember that £20-25 million was the kind of money being banded around for Morelos earlier this year, before he reminded everyone of what a petulant child he can be when things don't go his way on the pitch.
Morelos is a decent player, when he's in the mood, no doubt about it.
Considering his temperament, his inconsistent form and a multitude of alleged off-the-field indiscretions though, Rangers would probably be lucky to get more than £6 or 7 million for him in the current market.
Only clubs in the top 5 of Europe's major leagues could reasonably afford to speculate any more than that at the moment, and frankly speaking Morelos isn't good enough for that level even when he is on form.
Those reports we kept reading linking Morelos with the likes of Barcelona, Manchester United and the Harlem Globetrotters were nothing more than a distraction. Sadly for Rangers, it seems they believed the hype.
As "staunch" as their investors may be, the well of money that Rangers keep dipping into with increasing greed and desperation each year will run dry eventually. No businessperson with any kind of acumen would keep throwing good money after bad, regardless of the emotional pull to do so.
Sooner or later, the plug will be pulled.
The question is: "how soon will it happen?"
There are yet more variables in this mess that have still to come fully into focus.
The tax liability for Rangers that I mentioned last week is likely to be around £10 million.
Mike Ashley will probably be looking for similar once he gets bored of making Rangers jump through his various courtroom hoops.
All the while, costs at Rangers have skyrocketed and they continued to buy players they could not afford.
However, we do not know when this house of cards will, once again, collapse.
It could be tomorrow, it could be in 18 months.
Celtic cannot sit around idly and wait for it to happen.
The figures in their accounts just reaffirm my belief that Rangers have staked everything, including their survival as an 8 year old club, on stopping the ten in a row.
We need to dig deep on the pitch for the next 6 weeks, and then our board need to dig deep into the biscuit tin in January to get us back where we belong, at the top of the league!
---