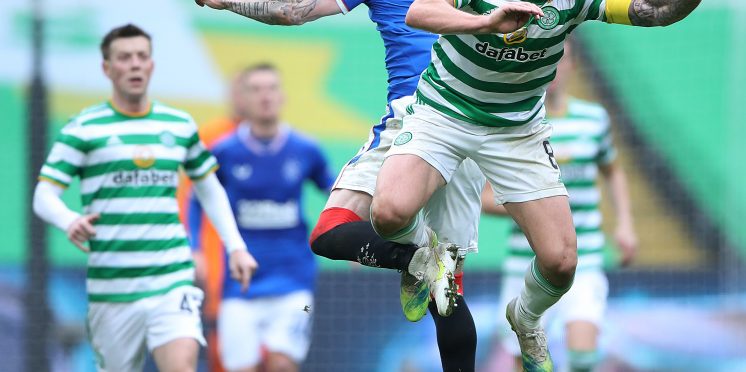 Rangers' Media Sycophants Launch All Out Assault on Celtic
According to the Daily Record today: "the steaks couldn't be higher" for Celtic this week. Yes, it seems their editors must have all decided to go for a "Christmas swally" at the same time this year.
I'm more of a stew and puff pastry guy at New Year myself.
However, the Record have been busy throughout this festive week doing Rangers' PR work for them as usual. Most of their "experts" (their choice of words, not mine) are confidently predicting a comfortable Rangers win.
I say: good. Let them.
The signs are there that this Rangers team are wobbling. The were laboured to a win at home to Motherwell, and hung on to their 1-0 for dear life for most of the second half last weekend as they were outplayed by Hibs. The fact that many Rangers fans joked after the game that the referee should have been given the man of the match award says all we need to know about the blatant penalties denied the visitors.
I predicted Hibs could be the game where Rangers struggled. They still won however. Thankfully, so too have Celtic and we've done so playing a kind of free-flowing, attacking football that has seldom been seen all season up until now. Another win over Dundee United tonight is crucial. I don't expect lightning to strike twice when Rangers play St Mirren, but you never know.
One thing is for sure, Celtic appear to be finding form just as Rangers are looking shaky, I don't think this weekend's game will be the walkover that Keith Jackson and company are hoping for.
---