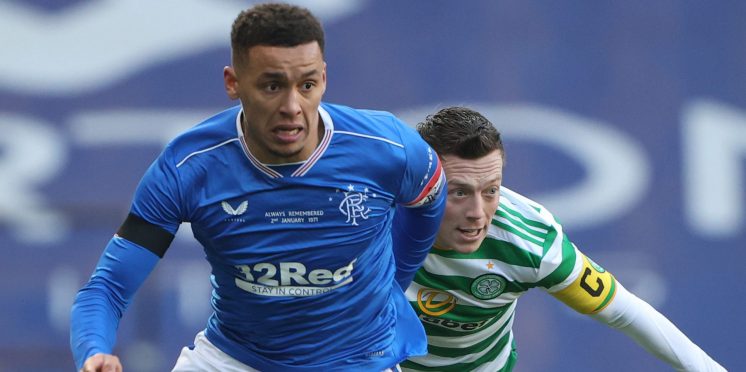 Rangers: Phenomenally Lucky, or is Something Amiss?
Ranger: are they the luckiest group of men this side of Vegas or is there something foul afoot?
It seems highly implausible that while Celtic and a number of other clubs this season have seen their squads decimated by Covid-19, Rangers have barely been touched by the disease.
And even when they were, to the layman it seems they were dealt with far more leniently than other clubs.
So far their testing has recorded only one positive case, Filip Helander back in November. However, whilst half of Celtic's squad have had to isolate and will subsequently miss the next three games, on account of Christopher Jullien's positive test, when Helander tested positive it was very different.
Despite the fact that he had been training with the squad as normal in the days immediately before his positive test, no other players were asked to self-isolate as a result of this positive test. No explanation was given for this strange sequence of events at the time, nor have the so-called journalists at our tabloids bothered to do any investigating into it.
Now, I want to be clear here, I am not downplaying the seriousness of Covid-19, and if government guidelines mandate that 13 Celtic players need to self-isolate then so be it. That's a necessary step to ensure the safety of those players and any potentially vulnerable members of their families.
However, we need clarity, we need honesty and we need to know and see that the rules are being applied evenly and fairly to all teams in the league. The lack of accountability around Rangers and the Helander situation only allows resentment to grow and further undermines confidence in the entire system.
Vaccines are here, we are, hopefully, into the final 6-9 months of this pandemic's disruptive influence on all our lives. However, we also have the highest levels of infection, serious cases and deaths we have seen so far. People are tired of not being able to go for a pint, see their pals or go to the football.
Such things seem trivial compared to the horror of a deadly virus, but for some they are the things that keep us from breaking down. Even if this virus doesn't affect you physically, it's affecting a lot of people mentally. There is a growing resentment especially when people, groups or in this case a football team, appear to be getting special treatment.
Further clarity from Rangers would go a long way to solving this. However, knowing them and the Scottish media as I do, I won't hold my breath.
---