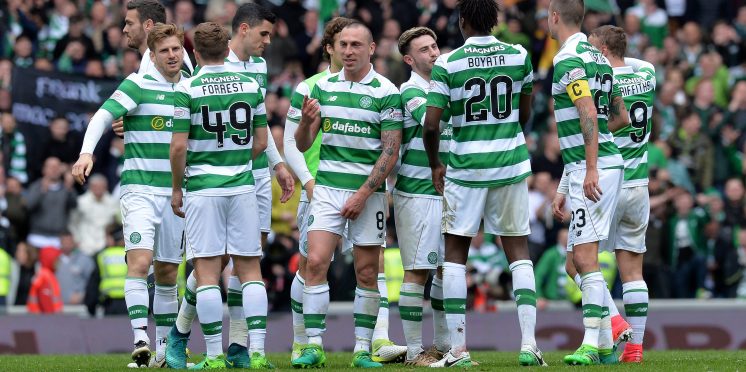 Rangers PR from The Daily Record: They Just Never Learn
It was Albert Einstein who famously said: "The definition of insanity is doing the same thing over and over again and expecting different results".
If that's the case then there's a few folk at the Daily Record sports desk badly in need of a clinical assessment!
Hyperbolic jokes aside, the "reporters" at the Record have gone all in on the "Unstoppable Rangers" narrative once again.
Their article today, which perhaps has one of the most unwieldy headlines I've ever seen: "How Rangers' defence compares to Scottish football's best and the Premiership records Steven Gerrard is aiming to break" is as long-winded as it is embarrassing.
But, hey, I suppose if you've given up the pretense of practicing proper journalism then writing headlines that don't need 3 lines of text to get their point across is probably a low-priority too.
Seriously guys, writing headlines of ten words or less is day one stuff at journalism school.
As if that wasn't embarrassing enough, the article goes on to list all the records Rangers are, apparently, set to break this season.
Among the "highlights", and certainly I could believe someone was high when they wrote this nonsense, are:
Rangers will concede fewer than 18 goals this season.
Rangers will amass more than 106 points in the league.
Rangers will end the season with a goal difference better than 81.
All this despite a real world gap of only 5 points, and still three Glasgow derbies to go.
However, for us Celtic fans, this is hardly anything new. It happens every year, and the result is almost always the same. Rangers either beat Celtic or find themselves above them on points at some point in the season.
Inevitably, Celtic always find a way back to the top by the season's end. Although I will concede that the path looks tougher this season than we are used to these days.
Even Celtic's very poor start to this season doesn't justify this level of misplaced optimism from the Ibrox Tribute Act and their enablers in the press.
Here's a thought guys: how about you focus on winning a trophy, any trophy of consequence, for the first time in your short, 8 year history, before you start giving us the Muhammad Ali rhetoric?
I doubt even someone as famously confident and outspoken as The Greatest would have been cocky enough to predict he was going to break all sorts of records before he'd even won a title fight!
At the moment it's less Muhammad Ali and more Comical Ali from the Record Sports desk, and the other Sevconian sponsors in the Scottish media.
Their detachment from reality only seems to get worse with each passing year.
Rangers are good this season. I won't dispute that, and I expect they will push us all the way in the league.
But they certainly aren't world beaters.
Leagues are won over a season, not four months.
---