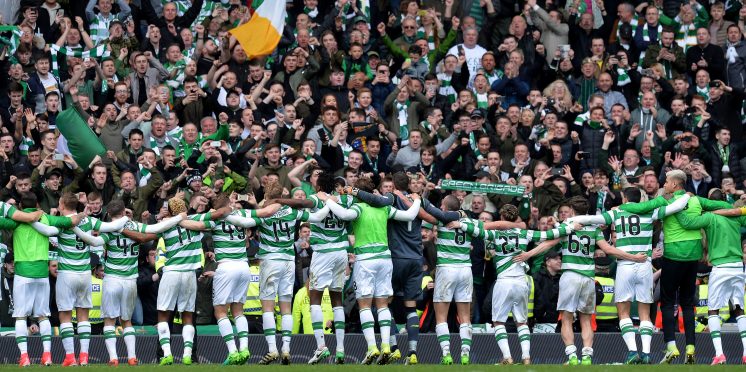 Rangers Tax Woes: Any Truth to this New Story?
Once again, it seems all is not well at the stadium that John Brown played for.
Yesterday, a prominent Irish journalist and well known Celtic fan Phil Mac Giolla Bhain ran a story on his homepage alleging that, just as with the former Rangers FC, the new incarnation of the Ibrox-based football club now has a massive tax liability of its own.
Now, I know that Phil isn't everyone's cup of tea. Indeed his writing style does, at times, get so lost within it's own knowing nods and in-jokes as to alienate the uninitiated reader. However, given that he told us the old Rangers would die several months before much of the Scottish media even acknowledged there was even a problem,  I think we can allow Phil a bit of creative leeway.
His piece yesterday, entitled Hector returns to Ibrox, is scant on specifics but confirms what many on the periphery of this story, myself included have suspected for a while.
The Rangers board have, yet again, overstretched themselves in one last, despairing lunge at catching Celtic and stopping ten in a row.
As soon as the long-fantasized "20 million plus" bids for Alfredo Morelos failed to materialize, yet they went out and bought two new forwards for a seven figure sum anyway, I guessed they had given up the ghost of financial jurisprudence.
Knowing the Chinese market as I do, I could have told you a year ago there was no way any club there would spend that kind of money on a striker as volatile as Morelos. The Chinese love to throw their money around, but they aren't stupid.
I believe Phil when he says he has "double-sourced" his story and it is genuine. After what some fans have called a few "false dawns" in his predictions of incoming financial Armageddon for Rangers 2.0 it only makes sense to do so.
If you look back on what Phil has said in his columns over the last couple of years, in actuality none of the stated facts therein turned out to false.
Yes, perhaps he was a bit over-exuberant in predicting another Ibrox implosion so soon, but a reckoning is definitely on the way. The data was sound, even if perhaps his interpretation was a little skewed.
This new Rangers has staked everything, perhaps even its own survival, on stopping Celtic getting the ten in row.
If we can find our form, and get it together to win this league, not only will we make history, but it will confirm once and for all, that Rangers are nothing more than an Espanyol to our Barcelona. An annoyance rather than a rival.
For now, grab the popcorn and lets see what happens next.
There are an interesting few weeks ahead.
---