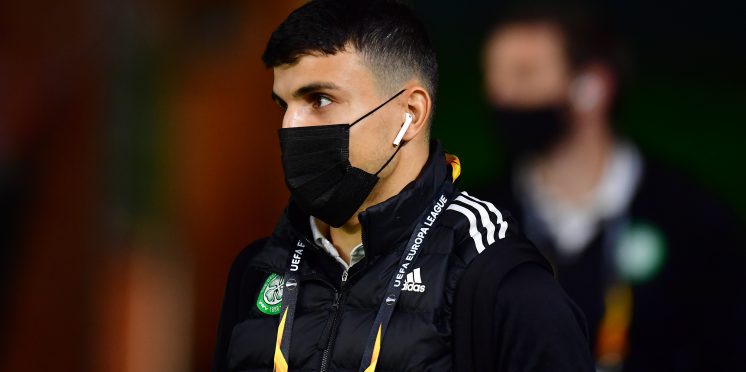 Reasons to be Cheerful: 5 Positives to Take from the Lille Result
Ok, I think I speak for most of us when I say that I was absolutely raging at full time last night when Celtic let a two goal lead slip away.
However, I think it's also fair to say if you'd offered us a 2-2 draw before kick-off, we'd have bitten your hand off.
After watching what Lille did to Sparta Prague last week, I was genuinely worried that, if Celtic didn't start well in this game, we could have met a similar fate.
That didn't happen, and come what may, the team and the manager deserve credit for that.
So, here are 5 positive take-aways from last night's game.
1) Elyounoussi finds his shooting boots again
The whole Celtic team were, rightly in my opinion, pilloried after their tame capitulation to the Ibrox tribute act two weeks ago, but perhaps Mohamed Elyounoussi came in for the biggest criticism of all, for blowing our best, and indeed only, clear cut chance of the game.
I've spoken on here before about why I don't think he should be played as a striker, it just isn't his game. But last night, given the freedom to roam a little, back in his familiar position on the left wing, he looked like a player reborn.
His first goal was something special, and the second was a tidy finish too.
It was great to see a player who has looked out of sorts lately enjoying his football again.
2) We're back in contention to qualify again
After last night's result, coupled with AC Milan's 3-0 demolition of Sparta Prague (having watched the highlights, the Czechs are fortunate it was only 3), the dynamics of this group appear to be falling into place.
Milan, as I suspected from the day the draw was made, will cruise this group. It looks increasingly likely that it's going to be a shootout between ourselves and Lille to see who joins then in the next round.
Next up, we have a double header with Sparta Prague, whilst Lille will face Milan twice.
If we can win those two games and Milan maintain their form, suddenly we could be 4 points clear in second place, and may only need a draw by the time Lille visit Celtic Park in our final group game. Even four points from those two games leaves us in a strong position, assuming Milan do a number on Lille, which I think they will.
3) Bain is up to Challenging Barkas
Whilst I remain a firm supporter of our new number one from Greece, I know there are plenty of Celtic supporters who aren't convinced by Vasilis Barkas.
So, it certainly does the squad no harm to see Scott Bain save a penalty last night, and turn in a strong performance overall. Losing those two goals will, of course, disappoint him, but I don't think either were his fault. Bain has proven he is capable of stepping in should Barkas not return to action for whatever reason on Sunday.
4) A Back Four is the Way to Go
In my post yesterday, I spoke of the importance of Celtic setting up a strong formation and sticking to it.
We did that last night.
Having a back four, allowed our three central midfielders more freedom to drop deep when necessary but also to push up to support the attack when they could.
I already mentioned how much more comfortable Elyounoussi looked in this formation, but I think Ryan Christie also benefitted from being given freer reign down the right flank.
However, I would like to see us perhaps try starting with Tom Rogic on Sunday. I'm still not convinced that Olivier Ntcham and Callum McGregor can play in the same midfield. They are too similar, but McGregor is clearly the better player of the two. With Scott Brown being used sparingly this season, there will still be a role for Ntcham to play, if he can find the necessary form.
5) Laxalt could be our best signing this season
In Diego Laxalt, I think Celtic may have struck gold. Not only can he break forward with pace in the same way Kieran Tierney used to, but he's also an accomplished defender. His slight build belies his courage. He certainly isn't one to back out of a tackle. I'm excited to see what he could do to Rangers the next time we play them, once he's had a dozen or so more games to settle in.
Overall, a step in the right direction
I mentioned earlier that I was "raging" at full time last night. Indeed some of that anger was still with me today, as I sat down to pen this article.
However, the more I think about it, the less angry I am.
We've come through what I believe could be out two most difficult games in Europe this season, and we weren't embarrassed in either of them.
We're scoring goals, though we need to work on conceding less.
We are on the way back.
Bring on the Dons this Sunday!
Will Celtic qualify from Group H?
Yes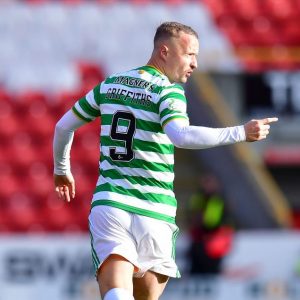 No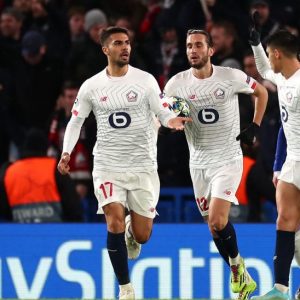 ---