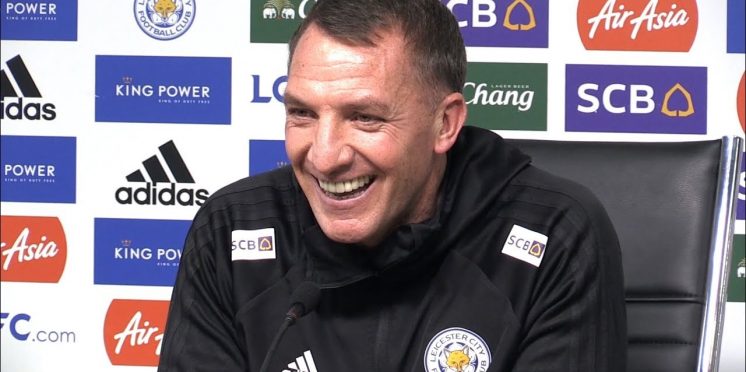 Report | Rodgers Ready To Raise Funds For Celtic's Main Man
Brendan Rodgers seems confident that he can secure the £35 million signing of Odsonne Edouard from Celtic as he's prepared to sell Iheanacho who could raise around £20 million.
Neil Lennon has already stated that contract talks are in session and Edouard himself has come out publicly to say that he wants to win title number 10 with the Hoops next season.
With Leicester City already being linked with Ajer, McGregor, Rogic and now Edouard, it seems unlikely Celtic will allow all of these players to leave, especially to Rodgers who nearly left Celtic in the lurch if it wasn't for Lennon steadying the ship.
However, some of Leicester's fans don't even rate Edouard as he plays in Scotland, and we are happy with that if it keeps the Frenchman in Glasgow for the time being.
These are some of the comments from their fans:
"I would sell (Demarai) Gray and (Islam) Slimani before selling Iheanacho," one said. "He made a lot of progress this year. Disappointing, but Edouard would be a great singing!"
"Rather keep him and buy Edouard too," said another.
"That would be a really good move," a third said.
"Edouard has been scoring goals in a third-rate League like signing a player from League One or Two – a big risk really,"
Edouard signing is imminent!!!
With all the positive news about Odsonne coming from himself and Lennon, also the fact he's the face of next season's promo, I really can't see him being sold.
Edouard will get an extra few quid on his current deal along will large loyalty payments if he stays until the end of next season, there will definitely be a clause where he can be sold next year if he wants too.
We also predict that the board will compensate keeping French Eddy by selling Ajer and you know what, I'm ok with that, the Norwegian has does us proud but can easily be replaced, and Ajer cost us peanuts, so its a no-brainer.
The source for everything here was from Leicester Live.
---