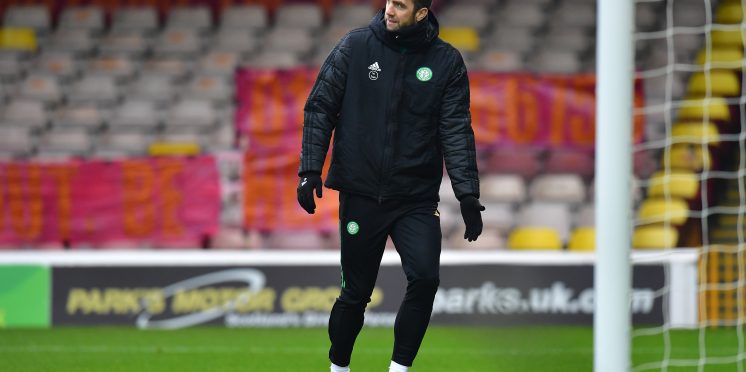 Republic Of Ireland Manager Contributes To Lennon's Duffy Theory
Shane Duffy has been backed by his Republic of Ireland manager as Stephen Kenny states he's got complete faith in the Celtic defender.
The Irishman came to Celtic as a fan and his aim was to help the Scottish Champions retain the league title and win that vital 10 in a row.
His debut in the Hoops couldn't have went better as Shane Duffy even managed to score a perfect goal, Kenny seems to agree with what Neil Lennon had said about Duffy's form after the Motherwell win.
The Celtic manager claims that Shane Duffy has played a vast amount of games this season, between club and country Duffy has played around 18 games.
This would back up Kenny's theory as Duffy has went from playing 18 games in a row this season to only playing 1 match last year, it's a massive difference.
Stephen Kenny said:
"Shane Duffy has played, from starting the first game for me in Bulgaria, he's played 18 games in that period between club and country.

"The next player closest to him up to yesterday was Matt Doherty with 14. Some players have played none or one and some players have played three or five and some players have played maybe nine, 10 or 11.

"So he had at least four more than any other player. That was in contrast to playing one in the previous nine months.

"So he went from an absolute famine to a feast. One game in nine months which was against Liverpool for Brighton and that was the only game he played apart from the international games in that window but one club game to then go and play 18 games in such a short proximity.

"He didn't play (at Fir Park yesterday). He came on at the end – that's fine. Maybe he needed a bit of a rest. We'll see how he is when he comes in. I'll chat to him and see how he is. But if you ask me 'have I got faith in Shane? I definitely do! I believe in him.

"I think his performances for Ireland overall with three different managers have overall been to a very high standard and we should appreciate him."
We hope the big defender gets his form back and proves the critics wrong as we know he can be lethal in the oppositions box and a beast in ours.
---