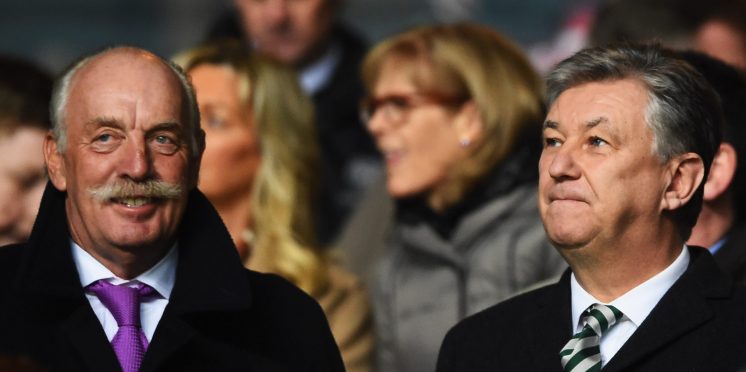 Resolution 11 Rejected: The End of the Fight for Sporting Integrity?
In a sad yet predictable move, the Celtic Board once again rejected fan calls for a request to be made to UEFA to intervene in clear failings of Scottish Football governance.
The rejection of resolution 11, a successor of sorts to the previously rejected "resolution 12" at yesterday's AGM surprised no-one but disappointed many.
The resolution called for UEFA to directly investigate allegations of financial doping, fraud and submission of false accounts by Rangers, in order to obtain eligibility to compete in European competitions. The SFA have opted not to look further into this despite an assortment of compelling evidence.
Many fans suspect that the Celtic Board are happy to let cheats prosper, as maintaining the façade of an "Old Firm" rivalry benefits both clubs financially.
This is, of course, unpalatable to many Celtic fans, myself included, who would rather see Celtic play in an honest and fair competition than a commercially expedient one.
The Celtic Board need to tread carefully here. If, as seems probable at the moment, the team fail to win the league this year, then fans will be far less inclined to let this slide. The board have rejected various incarnations of this resolution for years, and yet it keeps coming back to the table. I suspect next year will be no different.
Much like the current fan discontent at the team's performances, the board can only bury their heads in the sand for so long. Eventually, they will be forced to confront this issue, when fan anger demands it. Unfortunately, it seems currently that a significant number of our supporters are also quite happy to let Rangers off the hook for what amounts to theft. Their actions deprived Celtic, and other clubs, of income. We fund Celtic through our own financial backing. In essence, they stole from you and me. That can't be forgotten, and I believe it won't.
The smart move would be for the board to confront this issue on their own terms as soon as possible. Keep kicking the proverbial can down the road, and it may eventually grow into a situation they can no longer control.
As I have said before, cracks in the way Celtic as a business has been managed have been showing for a few years now. Success on the park made it easy for the powerbrokers at our club to paper over these cracks. With success no longer guaranteed on the pitch, scrutiny of this board of directors will only grow more intense. It would be in their own best interests to at least try to engage proactively with fans and other concerned parties on this and various other issues that fans are currently unhappy about.
While we may not all agree on what is the best course of action at the moment, I think most Celtic fans would agree with me when I say that inaction is no longer a valid option.
---