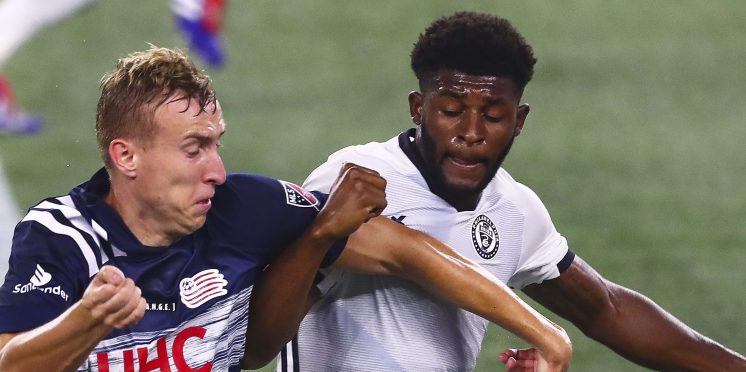 Revisiting Move for American Defender Could Cure Celtic Woes
Celtic may turn to the USA to solve their current defensive crisis.
It seems widely acknowledged by many that Shane Duffy hasn't been the signing Celtic had hoped for. Despite his obvious ability and presence, the big Irish defender had an absolute shocker against Rangers back in October and, in all honesty, never really recovered.
With Duffy rumoured to be heading back down south in January, speculation continues to mount as to who will replace him.
One name that continues to crop up since he was first linked with us in January is USA international Mark McKenzie.
As a big, imposing center back, in the Bobo Balde mould, he's exactly the kind of presence Celtic have missed of late.
At 21, McKenzie is still something of a raw talent, but that talent is undeniable. He has been a standout for the MLS' Philadelphia Union in recent times, and was indeed linked with Celtic back in the autumn before we signed up Duffy.
McKenzie has the physical attributes and the skill to go far in the game. However, with Celtic's management currently in disarray one couldn't blame the played for questioning whether or not Celtic can give him the coaching and guidance he needs to develop into an accomplished centre back.
Philadelphia Union's sporting director has, somewhat expectedly, come out with the usual unsubstantiated claims about Bundesliga and English Premier League sides being interested in McKenzie.
I don't think that's likely in all honesty.
EPL sides have even less respect for the American MLS than they do for the Scottish Premiership. It seems unlikely they would take a punt on what is in their arrogant, dismissive eyes, such an unproven player.
It's more likely they would wait to see if he can cut it with a team like Celtic first. Just ask the likes of Victor Wanyama and Virgil Van Dijk how that all works.
With communication also rumored to be an issue with some of Celtic's recent signings, bringing in a player who already speaks English as his native language and will have at least some idea of the specific challenge Celtic represents could also be seen as a plus point.
In today's fast and loose transfer system it's not often that a team like Celtic get a second chance to sign someone of McKenzie's potential.
Come January, expect Celtic to make another approach.  McKenzie is likely to command a fee in the region of 2 or 3 million pounds. Certainly within Celtic's budget, especially if we can get Duffy's alledged 40,000 pounds a week salary off the wage bill.
McKenzie is also a player we could sell on for several times his current value in a few years if he lives up to his potential.
Watch this space.
---