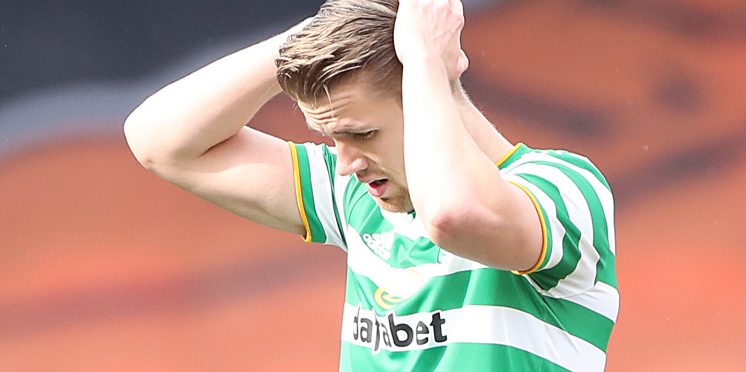 Rodgers Declares Out Of Ajer Race, Could This Be Good News?
According to Give Me Sport, Leicester City has withdrawn from the chase to sign Celtic defender Kristoffer Ajer this summer.
The 23-year-Parkhead old's deal expires in just over a year, and sources say he is planning to leave the Hoops in the coming months.
In his 44 games for the Green and White this season, Ajer has played both right-back and centre-back.
Newcastle United and Norwich City have been linked with the player, who was characterised as "outstanding" by former Kilmarnock loan manager Lee Clark, but a switch to the King Power does not appear to be on the cards.
'Brendan Rodgers has ended Leicester City's involvement,' according to Give Me Sport, who were debating Ajer's future – seven terms that could affect Celtic's chances of a bidding war for the Norwegian.
According to the paper, Rodgers' decision has placed Celtic in a tough situation, as the Hoops had hoped to gain £15 million for his services as a result of competition from a number of Premier League clubs.
Is This Good News For Celtic?
It's simple really, Ajer is one of our best players and under a new manager he could easily be outstanding next season, that is why Celtic must resist the urge to sell him this summer.
Of course some fans would make the claim he's not a true defender and maybe that's true, but we would all feel pretty bad if Celtic chose to sell the Norwegian and under a different boss he flourished at the CB role or even was used in the midfield area.
Whoever has been chosen to manage the club should be given the chance to at least give Ajer the once over and decide if he's the correct fit to play next season.
After all, the club are already losing a vast amount of first team players next season and if we could keep a few key players it would make the recruitment process a little easier.
---