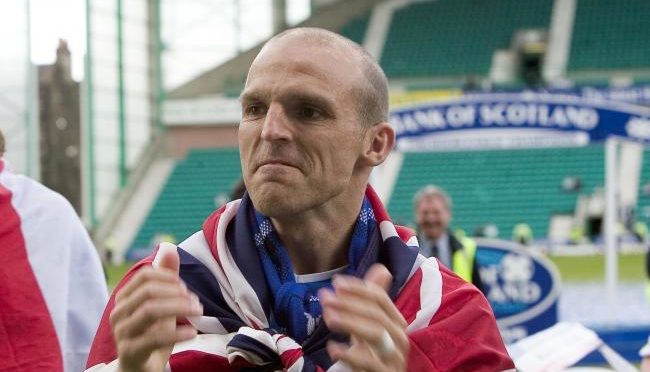 Sevco Cheerleader States Celtic's Superstars Failed To Score Against Kilmarnock
Alex Rae has made a fool of himself yet again as the former Rangers clown turned cheerleader hit back at a caller on Clyde 1's Superscoreboard for saying Sevco "cannae score".
The bluenose pundit loves to be controversial just like his old pal Kris (I Love Pies) Boyd as while doing his radio gig on Superscoreboard, Rae has a little disagreement with a Celtic fan on the Rangers 0-0 goalless draw with Livingston.
He then stated live on air that Celtic have all these superstars and they failed to score a goal in their 1-1 draw will Kilmarnock, clearly Rae doesn't seem qualified do his job as a football pundit as he can't tell the difference between a scoring or goaless draw.
Caller John said that after watching the "dross" that Rangers served up against Livingston, he believed Odsonne Edouard and Albian Ajeti would have a field day against Steven Gerrard's men and that Celtic would comfortably win their tenth successive title.
"We'll scud them" said John, adding: "Now I was a wee bit worried about going 11 points behind but after watching that dross yesterday, I'm not going to worry about Rangers."
Rae replied: "I love John's enthusiasm because he's coming on here and talking about 'Rangers cannae score here, they cannae score there', yet they go to Kilmarnock and all these superstars that we hear about at Celtic can't score.
"So, you know, it's all swings and roundabouts John." (LINK)
---