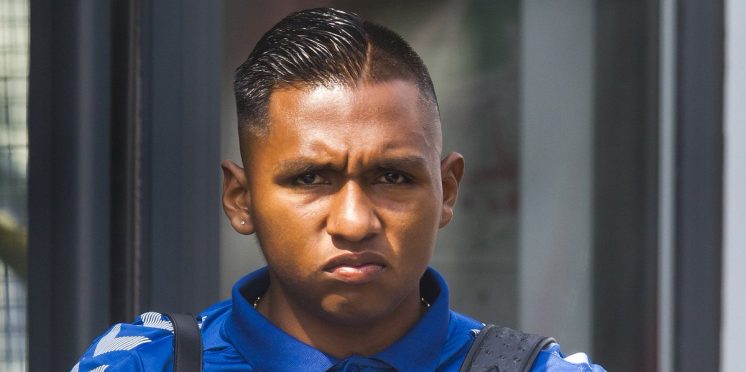 Sevco P.R Team Working Overtime As Morelos Story Breaks
The Morelos transfer saga continues as the Columbian striker has now turned down another lucrative move to the Qatar League.
From day one Morelos has been the poster boy for the Ibrox club and the Rangers P.R team have been trying for years to get Morelos the same attention that Celtic players get, as in big money transfers.
Al Duhail are the wealthy club who are reportedly interested in signing the striker, the club already boast such stars as Mandžukić and Benatia.
But Morelos has now stated that he wishes to stay in Glasgow with Sevco, the report is clearly nothing more than another P.R stunt to get his name out there once again.
Remember a similar story from Sky Sports 11 months ago that Morelos had turned down a move to the Chinese Super League that would have seen him earn a silly £192,000 per week tax free.
Our Verdict
As it stands, Morelos is classed as a failure in Scotland and hasn't won a single medal so if honestly did get offered such a high contract he would have left last year, its nonsense and Sevco have a track record at producing fake stories to try and hide what is really going on at Mount Doom.
If Sevco do indeed get a decent offer for the striker they would bite the club's hand off as they need such a cash injection into the club as they have been living beyond their means since the club was formed in 2012.

---