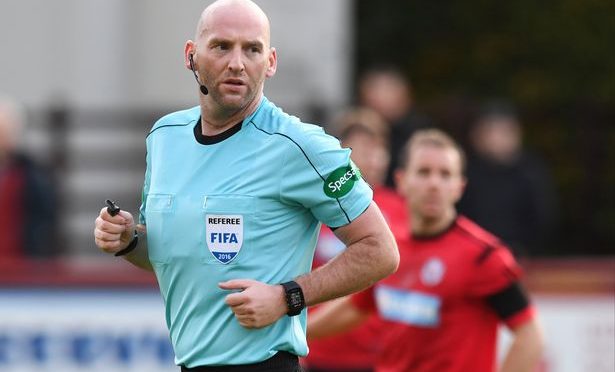 Sevco Supporting Ref Makes Pointless Admission
Referee Bobby Madden is trying to salvage some self-respect back after admitting on Open Goal about his horrific performance taking charge of the St Mirren Vs Celtic game.
We all know its easy enough for Refs to have an off day, but why does it always have to be against Celtic and why does the Ref need to be an outed Rangers fan, any common sense tells you that in such a big match like the Glasgow derby the man incharge of the game should be as neutral as can be, one mistake refereeing a football match could be costly.
Bobby Madden is a self-confessed Rangers fan and there are many others out there, he's not just had the one bad game but infact many, they are very rarely against Rangers, we wonder why.
In most leagues in the world, match officials are urged to make their supporting team known as it gives that said team a potential match advantage, but the SPFL and SFA don't care.
Now, Bobby Madden has revealed his worst performance as a referee while speaking on Open Goal:
"The last time that I was in League One was in 2013 after a shocker of a performance I went to Arbroath and Albion Rovers.

"I had a shocker at St Mirren against Celtic, my worst game ever. But I turned up and I remember one of the Rovers coaches saying 'Bobby, it's not often that you are down here'. I said 'Did you not see what happened last week' he said 'No' I said 'I had a shocker'

"He said 'Of course I saw it' and the whole dressing room is up laughing. I thought that I had got away with it, somebody in Scotland hadn't seen it."
There is simply no point in apologising after making many mistakes during a match, Scottish Refs are the worst in the world, time and time again they fail to spot major incidents or go the opposite and act dumb at certain parts of a match.
---