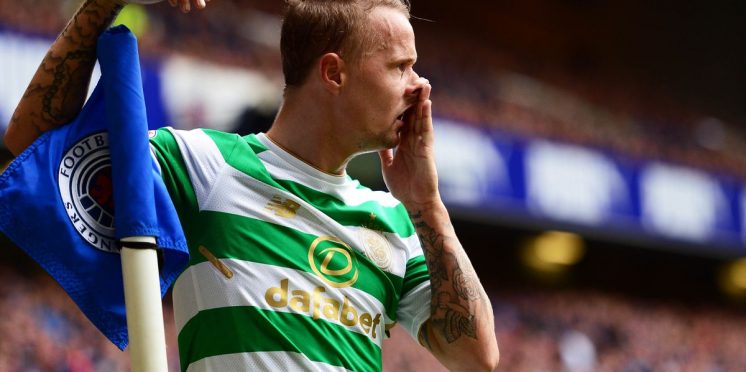 Sevconians Mock Griffiths As Hoops Fan Returns Hilariously With "Junkie" Patter
Sevco fans fail in their attempts at mocking Leigh Griffiths from getting left out of Celtic's pre-season trip to France as a Hoops fan come to lend some support in Griffith's defense with a fantastic come back.
Now there wasn't any need for this clown of a fan to tweet "say hello to leigh grifiths if you see him over there" referring to the fact the striker was left out, the dude can't even spell.
Another inbred decided to join in and tweet "I'm sure there's re-habs much closer to home", we love to wind each other up and maybe sometimes things get heated but to actually openly mock another human for having in the past been in rehab is Hun-like behaviour.
A club that openly hates certain religions and guards statues instead of supporting racial matters, are we surprised.
But a Celtic fan gave his 2 cents on the thread and hit back with the most Glasgow and hilarious comeback ever "Says the guy who looks like a junky you clown".
---