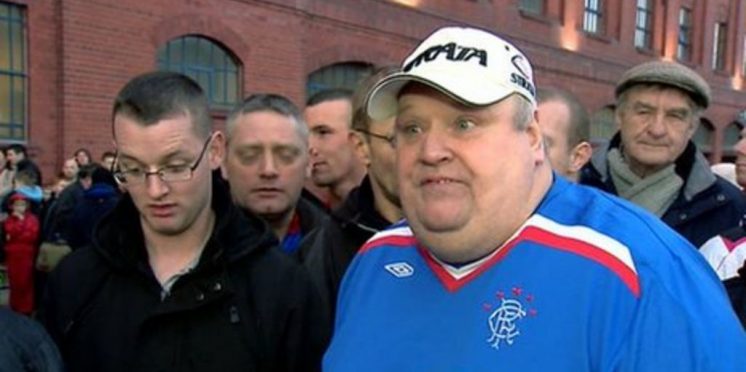 Sevconian's New Title Theory As Hoops Fans Rip Into Latest Media Puppet Katic
Another season and more rubbish we need to endure regarding Sevconians and their deluded players, Nikola Katic has an interesting theory on last season as the Newco player has stated in an interview that Sevco would have won the league if they only played Celtic every week, does this theory make sense to you as I can't get my head around it.
To my knowledge, Celtic played Rangers 3 times last season due to the stoppage of football and the Hoops came out winners 2/3 games, so on what planet does Katic's claims even make sense, if you go by his crack smoking algorithm, Lennon's squad would STILL win the league.
I honestly do think that nobody at that stinking club is allowed to freely speak to the press, the P.R team must write this pish for the Orcs to repeat to the news outlets, every year its the same nonsense being spoken but a different muppet infront of the camera.
Obviously Celtic Twitter went into full scale mocking mode as a vast amount of Hoops fans let it rip as they sent Katic's quote viral.
As quoted by Media , Katic said in a Croatian interview: "In the league, Celtic have been champions for years, but we matched them very well last season before we fell away after the break.

"At every step, you can feel the rivalry and I feel we are at least on their level. Those games against Celtic are a special experience, I had the good fortune to experience a victory and I will remember that for the rest of my life.

"If we had played every game last season against Celtic, we would be champions. Against them, we were always playing at a high standard.

"In the Cup Final, we were impossibly good against Celtic, but just couldn't score."
Here are but a few of those warrior fans who just had to put him in his place:
"Played three…we won two…interesting" – @TravisScotland
"Every year with this" – @Tam_M98
"Perception of time has gone out the window with lockdown, but I'm pretty sure I remember Celtic beating Rangers twice last season and them only beating us once" – @ScottKillen88
"Good job he's not using that method against relegated club Hearts" – @BillingsgateBob
"That's not how it works mate. Hearts would have won the league if they'd played Rangers every week" – @weemoxy1
"Why do they keep embarrassing themselves? Prove it on the pitch and then you can go on as much as you like. Till then haud your wheesht" – @Hughesbhoy545
---