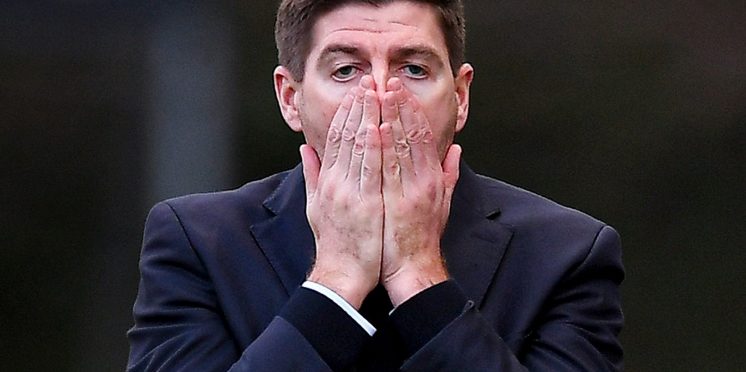 Slippy G And The Klan Desperate To Punt Star Flop
Sevco and Gerrard seem to be desperate to sell their uninterested striker Morelos as for a second time in a few weeks the Rangers gaffer brings up that the Colombian's head seems to be turned.
There's no doubt about it that Sevco require an injection of funds and Morelos will need to be punted with possibly Ryan Kent to follow.
The Columbian looked badly out of shape and uninterested during the 1-0 Europa League defeat from Bayer Leverkusen.
The striker did score some goals against St Mirren but flopped in the games after as the want away Sevco asset doesn't seem interested in playing Scottish Football a moment longer.
The Colombian's family are enjoying life in Murcia and although a move to Spain would be perfect for Morelos, who in their right mind would pay the sort of money the Orcs want for such a poor player who loses the plot when things don't go his way.
Celtic will storm the league this season that I'm confident of.
The media reports:
Sources close to Morelos insist the player is unsettled and has made it clear he is not in the right frame of mind to start in the Premiership clash with Kilmarnock.
Gerrard said: "It's none of my business what Lille decide to do and how they go about their negotiations, strategies and plans with trying to buy players. I'm not really interested, my concern is here at Rangers.
"I'm disappointed the player has had his head turned and doesn't look himself. That's the only thing I'm concerned about but in terms of how Lille or anyone else go about their business in trying to get Alfredo's services, it's not in my control and I shouldn't concern myself with it."
---