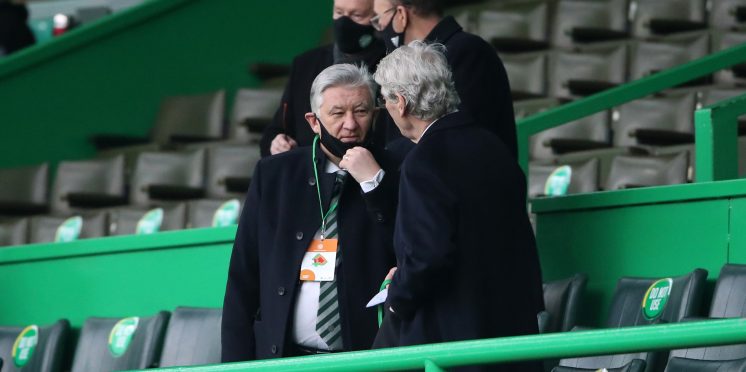 Sports Writer Claims There Could Be A Promotion Within The Celtic Camp
Keith Jackson has stated that Celtic are ready to promote a current staff member behind the scenes in order to aid the restructuring of the club.
It is understood that Michael Nicholson who is currently the club's head of legal could be promoted by Dom McKay to the general manager role in order to help him with the challenges ahead.
The club are desperate to move away from the Lawwell era were it saw him doing many jobs and instead McKay would rather have various staff doing specific individual roles at the club.
DOMINIC MCKAY WILL DO HIS BEST TO SLIP INTO THAT VOID, NOT JUST TO KEEP THE CLUB STABLE BUT ALSO TO BEGIN MOVING IT FORWARD AGAIN BUT IF HE'S AS SMART AS HE APPEARS TO BE THEN THE MAN FROM MURRAYFIELD WON'T MAKE THE MISTAKE OF TAKING ON TOO MUCH OF LAWWELL'S MANTLE."

"HE'LL HAVE ENOUGH ON HIS PLATE JUST GETTING HIS HEAD AROUND THIS MADHOUSE HE'S ABOUT TO CALL HOME. PUT IT THIS WAY, LONG GONE ARE THE DAYS WHEN A CRISIS WOULD CONSTITUTE THE FRENCH SCORING A LAST MINUTE DROP KICK CAUSING SOMEONE IN THE MAIN STAND TO DROP HIS STILTON.

"TO THAT END IT MIGHT COME AS NO SURPRISE IF MICHAEL NICHOLSON – WHO IS CURRENTLY IN CHARGE OF THE CLUB'S LEGAL AFFAIRS – IS PROMOTED TO A MORE OVERARCHING POSITION, PERHAPS AS GENERAL MANAGER."
It's what caused Brendan Rodgers to hang up his jacket and leave, and it's why Neil Lennon left the first time. Peter was in charge of about everything at the club.
McKay's scope will be limited, and getting it completed will include collaboration.
Given Lawwell's salary, we should be able to afford this latest setup and not be out of pocket as the existing CEO departs.
Still, it seems that we are no closer to appointing a boss, and Celtic must get on with it in the meantime. Will there be an update before McKay begins his new job on Monday?
---