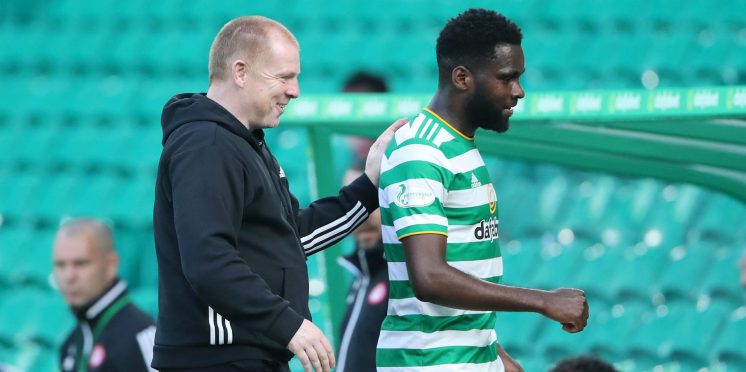 Sutton Makes Edouard Claim That Hopefully Board Will Follow
Chris Sutton has urged the Celtic board not to sell Odsonne Edouard this season as the Frenchman would be pivotal to the Scottish Champions retaining their 10th league in a row.
The former Hoops striker has pleaded with the Celtic hierarchy to in no circumstances attempt to cash in on their best player and aim to invest in Lennon's squad in a bid to make the Champions League this season as that would be the competition that could very well keep Edouard happy this season and not seek a move.
Celtic could easily sell Edouard for anything in the range of £30 – £50 million and although it would be very hard for the club's bosses to reject an offer of that magnitude, 10 in a row and a Champions League run would earn the Hoops far more.
Celtic have failed to qualify for the Champions League the last two seasons and now Lennon should aim to get his squad to the Elite of club football, it could be a key factor in signing players and most importantly keeping our current top Bhoys.
Sutton made the claim in his Daily Record column:
"Quite simply he is priceless. He comes across quite content at the moment and everyone who speaks about him, including Lennon, suggests he's enjoying himself and is happy to stay" Sutton began.
"No reason to sell"
"If that's the case, Celtic have no reason to sell him and that goes for any figure. It doesn't matter what gets put on the table whether it is £30million, £40m or £50m" the former Celtic striker concluded.
---