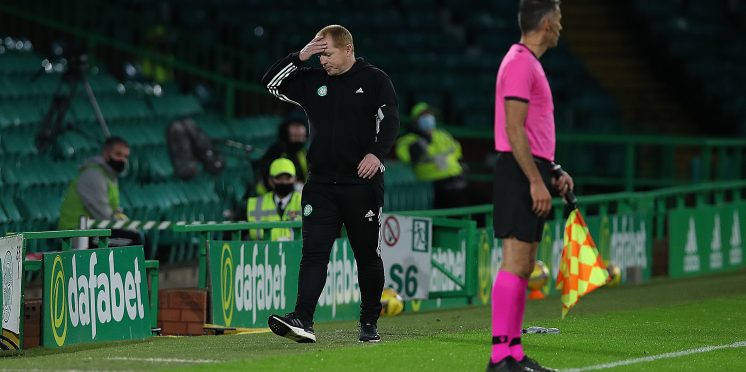 Sutton's Got Lennon's Back: Next Few Games To Be Crucial
We all know that Chris Sutton will defend Neil Lennon until the bitter end, if that outcome should arise.
The former Celtic striker has an insight to the club that we maybe don't and in some ways Sutton is correct when he claims that there is no need for Lennon to walk just now.
Celtic are only 6 points behind Rangers and are still to play a game in hand that could see Lennon's squad cut that gap to 3 points, then we still need to play them at Mordor before the end of December.
With Celtic having a shaking start to the season and Rangers looking like their flying high at the moment, remember the last few seasons in terms of how Rangers have started to how they end.
Sevco always start the first half of the season in top form but the can't continue it for the duration, Celtic have been very unfortunate to lose so many first-team players in such a short space of time.
Neil Lennon must take some of the flack for his own tactical choices or lack of should we say, on the flip side of things its the players who have been very poor.
Sometimes in a winning squad if you remove 2 or 3 key players, the impact on the rest of the squad could be catastrophic.
Lennon and Celtic are due a thunderous run of good form and I do believe its just around the corner, once we get back a fully fit Edouard and Jullien with the rest of the players, things will be brighter.
As for Steven Gerrard, once the pressure mounts on those players they will instantly crumble, they have actually benefited from having no fans and the lack of real international stars within their squad.
Sutton had an interesting few things to say on the matter also:
Do I think he should walk right now? No I don't. Do I think he is close to losing his job? Well, we all know the pressure is really on when you are the manager of Celtic or Rangers as they are both huge clubs. The issue this season is the team have not played well and in the big games Celtic have failed it is as simple as that.

The performance wasn't good against AC Milan in the Europa League. In the second half I thought it got better as Neil changed the system to a back four.

They have a lot of issues still to resolve and the result against Aberdeen, I don't think Neil should be sacked off the back of that performance. I thought it was okay, albeit Celtic wanted all three points.

You can't sack a manager, if they win the game in hand, who is going to be three points behind Rangers at the top but the next few games are going to be crucial.
---