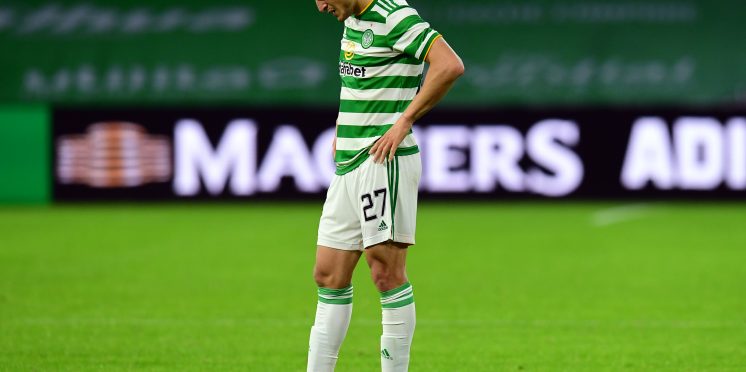 Sutton's Pathetic Deflection Attempt: Moi Explains!
Mohamed Elyounoussi has explained the reasoning behind having his phone out during Celtic's embarrassing defeat to Sparta Prague last night.
The 26 year old winger was took off as a substitute last night as he was underperforming and a change was badly needed.
As Chris Sutton slightly deflected the issue of Neil Lennon's many bad calls this season he managed to turn the attention onto Mohamed Elyounoussi as the camera caught the Norwegian on his phone.
Whether Moi's explanation was true or not he understands why it was a silly thing to do and there's nothing more to be said.
"First of all, this is unacceptable from me. I have talked to both the coach and the captain and the case is dead between us." Moi told RecordSport.

"The phone is just out of pocket. I have warnings from Milan-Lille, the second match in our group, and I just wanted to check the result in that match.

"In any case, it is stupid of me to put myself in that situation. I lie down and take the punishment I'll now possibly get."
It really was an idiotic thing to do as Moi should know there are cameras about the pitch.
However, this incident was by far the worst of the night and the full squad have some severe making up to do, the fans deserve more.
---