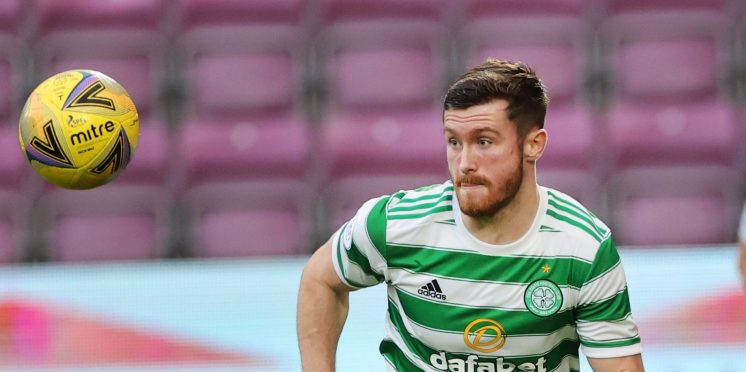 The Age of Ange; What a difference a year makes!
On 31st July 2021 Celtic commenced their SPFL 2021/22 league campaign at a reduced capacity, Covid19 restricted Tynecastle. At the time I like no doubt many Celtic supporters was still somewhat reeling from the manner in which our dearly beloved Terry Munro had passed away the previous season and this opening league fixture came hot on the heels of a disappointing but predictable Champions League Qualifying Round knockout to a middle of the road Midtyjlland side.
I was through in Edinburgh overnight for this particular fixture date and therefore sought to watch the game in Kitty O'Shea's. I figured an Irish bar would've been a safe bet to meet some like-minded Tim's and have a few pints, however as it happened the bar was packed with disinterested tourists and the only other folks interested in the match were a stag-do consisting of approximately a dozen pissed up and vociferous Jambos….it was hardly the best of starts to my evening and sadly that proved to be a sign of things to come that night, as the result ended Hearts 2 -1 Celtic.
As Celtic prepare to unfurl the Champions flag this Sunday at home to a resurgent Aberdeen side exactly one year to the day since our ill-fated opener in the Capital, it is only with the benefit of hindsight that we can appreciate how far we've come and truly appreciate the achievement that was winning the title last year. Scott Bain (our now 3rd choice keeper) started in goals for us that night and Joe Hart, who went on to have an immense season as our number one, was still very much a Tottenham player.
As was by then Celtic tradition in vital matches throughout the months of July and August, Nir Bitton was playing as a makeshift centre half and Carl Starfelt also made his debut for us, fresh from a 10 day quarantine and having only met his new team mates for the first time a couple of hours beforehand. Jota, GG and CCV, three players who proved so pivotal in securing the title and the automatic Champions League qualification that came with it, were weeks away from signing and current FC Arouca ace Ismail Soro was characteristically fouling anything in maroon that moved in the middle of the park.
Our forgotten hero Edouard had checked out mentally weeks beforehand and he cut a forlorn figure that night whilst Kyogo, who of course has went onto achieve great things and proved himself to be arguably our best player, was thrown on with 10 minutes to go having not had an opportunity to train properly with the squad. We were months away yet from signing Hatate, Maeda and O'Riley and Anthony Ralston (who by all accounts has since proved to be a very effective player for us) was the only right back at the club.
All in all that night the Celtic team was in a ramshackle state and as John Souttar headed home Hearts 89th minute winner, it felt like a bit of a gut punch.
Fast forward 12 months to the day this Sunday and the current Celtic team has strength and depth in most if not all key positions. There is now a clear identity and style to our play and there's a sense of camaraderie amongst the players that simply wasn't there this time last Summer. Whilst last Summer was a chaotic mix of cobbling together a squad capable of challenging for a league title and scraping through European qualifiers, coupled with moving on the players that had no desire to remain at the club, this Summer has been a far more relaxed affair wherein Ange has actually had quality time on the training field with a settled squad. We have brought in a few shrewd signings however there has been no need for the wholesale changes that characterised last Summer's transfer window.
Come Sunday as I watch the SPFL Champions flag be unfurled at Paradise, I'll think back to the memory of one particularly excitable (and portly) Jambo within the fore-mentioned stag group in Kitty O'Sheas Edinburgh who took it upon himself to give me a GIRFUY from across the bar in the aftermath of Souttars goal that night and I'll afford myself a wry smile. This squad has been transformed from a listless group of strangers into a winning machine in the space of 12 months and it's all thanks to one man, Ange Postecoglou.
---