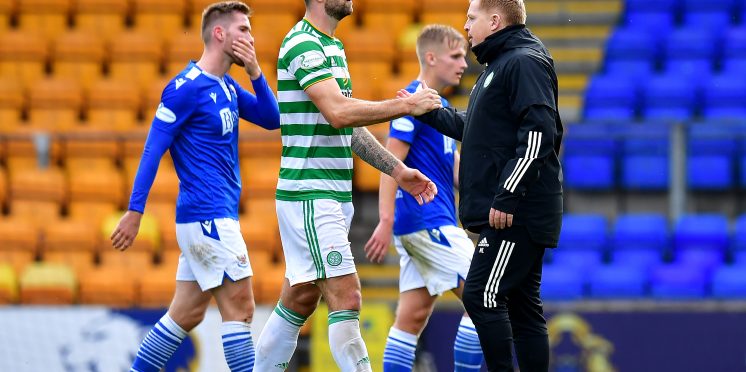 The Duffy Debate Begins As Celtic Fans Take To Twitter
Celtic fans took to social media to give mixed views on the performance of Shane Duffy as the Hoops just managed a 2-0 win over St Johnstone this afternoon.
The Celtic support were over the moon when the Scottish Champions made the announcement that the Irish defender had signed from Brighton for a season loan deal.
Today some of our fans had mixed views on the big brute of a defender, the majority were pleased that Duffy brings that added physical presence that the Hoops have lacked over the years.
Others were annoyed that Shane Duffy can't make a basic pass to his team-mate.
Our Verdict
The big Irishman only has one job to do and that's to be as brutal as possible and keep the ball away from our net.
So far for me, he's doing a great job as Celtic have lacked a natural brute for years now.
Ok, Duffy can't make a creative pass or do fancy dribbles but that's not his role and it wasn't the reason Lennon signed him.
We are sick of diddy teams bullying players like Ajer and sometimes Jullien so Shane Duffy is there to be that no nonsense type of player.
---