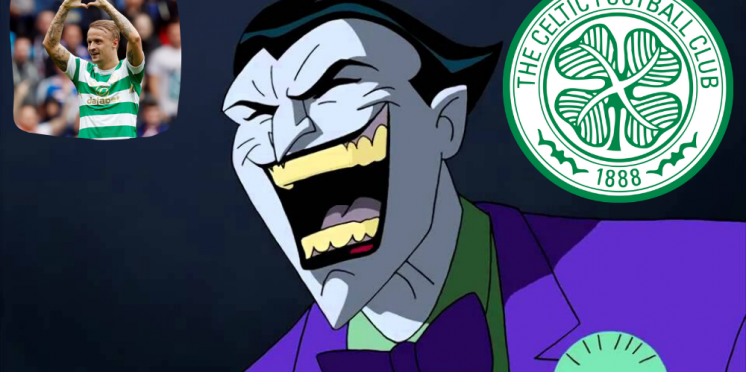 The Griffmeister Slaughters Online Troll In Hilarious Fashion
Leigh Griffiths has hit back at trolls online in hilarious fashion as the Celtic striker's response went viral with fans.
The Hoops goal machine was the subject to more abuse online as a person tried to bring up the wee man's past in a racism row.
The Celtic star was on top form and returned in great fashion that sent Hoops Twitter on meltdown.
Sharing screenshots of past articles and images in Griff's past, the troll tweeted: "This is nearly as bad as your hair wee man!"
The Griffmeister replied: "We all make mistakes pal. We learn from them don't we? I mean look at the mistake your mum and dad made all them years ago."
An absolute savage of a response but well-deserved, we can put money on what side of fans this guy was from.
Everyone makes mistakes in life and Griffiths owned up to his past and rectified it for the better.
One thing is for sure, don't mess with the Celtic striker online as his football form matches his patter also.
---