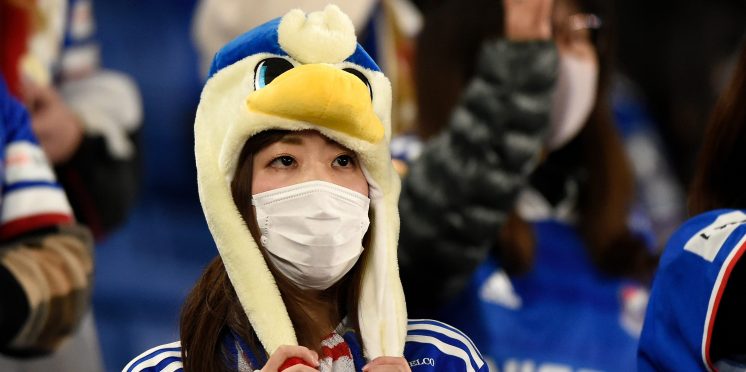 The J-League: An Answer to Celtic Park's Covid Woes?
Like many writers have suggested recently, I think the lack of fans inside Celtic Park this season has had a massive impact on the team.
Conversely, I think the blue side of Glasgow have benefitted from not having their rabid hoards raging at them if it reaches half time and they haven't had their obligatory penalty yet.
However, here in Japan, we've had fans back inside stadiums since August, despite Covid-19 remaining very much a clear and present danger.
Now, Japan is a far bigger country than Scotland. It has a population in excess of 125 million, compared to less than 5 million in my homeland.
As such many of the stadiums used for the J-League, a number of which are leftovers from the 2002 World Cup, are as big if not bigger than Celtic Park.
However, there's still, I believe, plenty we can learn from the Japanese if we want to get fans back inside the ground soon.
Many of these lessons could also benefit wider Scottish society in general as we try to hold off the dreaded second wave.
Let's look at some of these measures in greater detail:
1) Mandatory masks
This first one may seem obvious, but its also one of the easiest things to let slide. When you are in a J-League Stadium all fans are expected to wear a face mask at all times. No mask, no entry and this is strictly enforced.
This is probably much less of an issue in Japan since we already have an established mask-wearing culture here. In my regular job, I am expected to wear a face mask to work whenever there is an outbreak of flu, or indeed whenever I have a cough or a cold. These measures have been the norm here since long before Covid.
However, in all honesty, outside of frontline medical staff, how many of you in Scotland had even worn a face mask before Covid-19 kicked off?
2) Sensible Social Distancing
This is one area where conventional wisdom in Japan seems to diverge quite a bit from that of the Scottish Government.
Now, I'm not an expert virologist, so I won't make a judgement on who is right and who is wrong here, but the approaches are quite radically different.
Stadiums in Japan are allowed to operate at 50% capacity, at the time of writing.
This was a phased process. They started with crowds of 10% of capacity (up to a maximum of 5,000 fans). After running those numbers successfully for around 6 weeks, it was extended to 50%.
However, in areas with higher rates of infection, such as Tokyo, some clubs are still limiting their crowds to 5,000 fans.
As an example, FC Tokyo, one of the bigger teams in the league is currently holding to the 5,000 fan limit, despite the fact that the Ajinomoto Stadium has a capacity of 49,970.
As for distancing, fans are expected to sit one or two seats apart, however families are allowed to sit together.
The difference seems to be that while the Scottish Government feels that 2 meters apart is necessary for effective social distancing, in Japan the government believes that 1 meter between people is sufficient.
There also the fact that, compared to Celtic Park anyway, stadium seats in Japan are a lot roomier, with greater space in front of each seat, and wider seats in general.
Hand sanitizers are placed at all entrances to the stadium, as well as throughout the concourses and in all the toilets. These are topped up regularly by stadium staff throughout the game.
3) Online ticketing and effective tracing
One of the major stumbling blocks to getting fans back into both J-League and NPB(Japanese Baseball League) games was the issue of contact tracing.
Obviously, if 10,000 people attend a match and one person tests positive for Covid, how can we track down everyone who was sitting near them?
The answer lies in the already established method by which J-League fans buy their tickets.
For several years now, J-1 (the J-League's top flight) tickets cannot be bought on the day, and walk-ins are not allowed.
The only way to buy tickets for a game is either online, or from a specialized ticketing booth at one of Japan's many thousand convenience stores.
Each order requires you give your personal details (name, address and phone number).
This has made tracing any potential infections a whole lot easier. Although at the time of writing there has yet to be a single infection cluster traced back to a J-League match.
If the SPFL wants to get fans back into stadiums, then taking the whole ticket system online, or limiting tickets to a few, specified outlets, with no tickets sold on the day, will go a long way.
4) Fan cooperation
Maybe the biggest difference, and this speaks to wider society in general as well as sports fans, lies in social norms.
Putting it bluntly, considering some of the utter stupidity I have seen on show from a minority of people in Scotland and the wider UK since this pandemic began, it seems obvious to me that Japanese people are far better conditioned to deal with this than we are.
In short, they listen to experts and then they shut up and do as they are told.
No moaning about masks, no complaints about the pub being closed early, and no attempts by partisan journalists to turn public safety into a political issue.
We had a very rough patch here in Japan in April and May, where it looked as if the virus might spiral out of control. For those two months, all schools were closed, events were cancelled and workers were encouraged to work from home where possible. Everyone played their part.
This continues today in the stadium. Fans stay in their designated seats. They keep their masks on at all times, and they refrain from singing or chanting, in keeping with guidelines.
5) The Government Accepts the Risk Factors
Now, this point could be contentious, so perhaps I should make my own views clear.
I voted SNP at the last election, and I think, all things considered, Nicola Sturgeon is doing a fine job, but she isn't above criticism, and there's plenty about her party I don't like.
One area where I vehemently disagree with them, is the refusal to expand on the test events that were successfully held several weeks ago.
Much like the 6 weeks of test events that were held in Japan, there were no new clusters detected as a result of those matches where 500 fans were allowed in.
That scheme should, therefore, be extended, yet the government is hesitant.
Either it's safe to gather outdoors or it isn't.
My view is, if its considered safe for you to take the bus or the train in to work, then surely, it must be possible to find a way for you to go and watch a football match.
6) Overall Conclusions
Japan may be dealing in larger numbers, but the pretense is the same.
We've already proven that 500 fans can see a game in Scotland live and safely.
All we have to do now is upscale.
Fans should be given the choice whether they want to go to the game or not.
The Japanese government still recommends that anyone in a high-risk group does not go to the match, and live video service is available online for those who can't get to the stadium. It's important that in the rush to get back to Celtic Park we don't forget those who will still need to shield until a vaccine comes around.
If it's good enough for FC Tokyo, it's good enough for Celtic.
The club needs to apply more pressure to the government to look at examples such as the J-League where fans have safely returned to the stadium.
The capability is there, all that is lacking is the will.
Do you think fans will be back inside Celtic Park this season?
Yes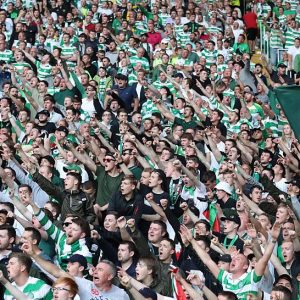 No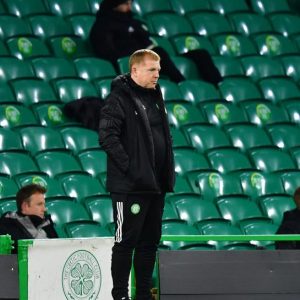 ---