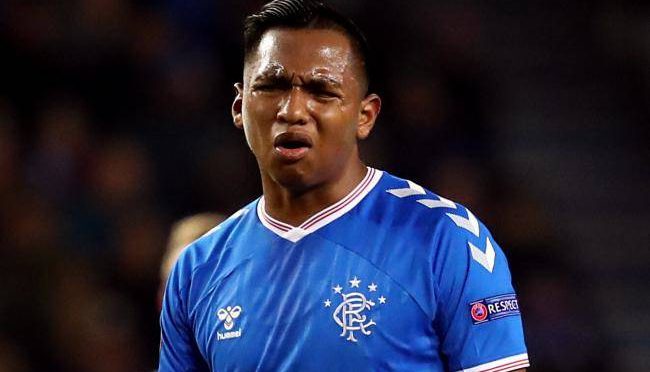 The Klan Are Reeking Of Morelos Desperation
The Klan have around 36 days to go and try and get their hands on BIG BUCKS and sell any one of their highly wanted stars, Sevco are desperate to show the world that stars can come from their manky old club, it seems that Porto are the next club to want to sign the bold Morelos.
We have lost count at how many clubs have wanted Morelos over the past season and it always ends the same way with no official bids.
Or the press would have you believe that, as there have been bids but they are just of normal value and not the £30 million that Sevco demand for all their failures.
They tried to punt Morelos during the summer and failed to do so as the Sevco PR team then moved on from the Colombian striker and started sending out fake reports that Ryan Kent is the subject of a £20 million bid from Leeds United, fake obviously as the English club have since moved on in the market.
Now, it's clear that Morelos and Gerrard will never see eye to eye as the striker has been rumoured to have demanded a move away from the preseason cup winners.
The biased media once again are doing their bit to help out the Govan mob and run stories that state the new club that are prepared to pay whatever it takes to buy the striker, that club being Porto.
The media states:
"PORTO are ready to enter the race for Rangers star Alfredo Morelos."
"Morelos, the subject of failed bids by Lille, would be an ideal replacement — but Gers will want at least £18million."
"Ibrox boss Steven Gerrard has already added new strikers Cedric Itten and Kemar Roofe, but insists the club are in no rush to cash in."
With rumours circulating during the summer that Rangers are in a bad way as they are running out of funds due to no money coming in to the club in a result of lockdown, they are desperate to sell Morelos as he is the only current player that would be considered a high asset but also he is on big wages with added bonuses.
---