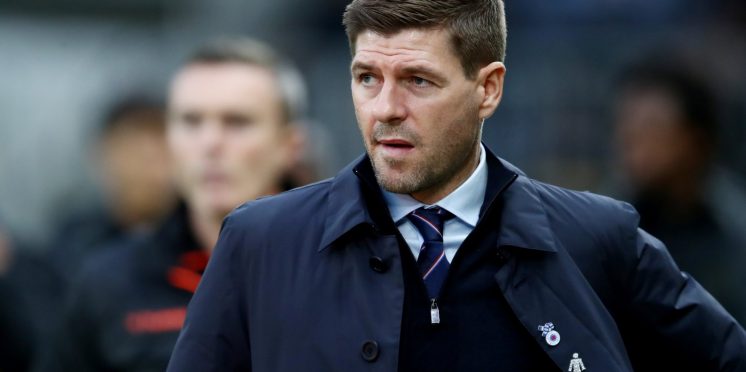 The Klan Rage And Use Loaded Question Excuse
The Klan has received a notice of complaint about certain comments that Steven Gerrard made about the tackle on Morelos, as you can imagine the club hit out with the usual paranoia.
The chunky Colombian managed to get stretchered off during their win against Dundee United, the striker was tackled by Ryan Edwards and was left with a little gash on his leg, hardly career damaging.
After the game, the Sevco manager spoke with Orc TV and within 1 minute was asked the question by Emma Dodds.
And what did you see if anything of the challenge on Morelos?

Dodds
The former England star responded:
Without referring to Edwards, Gerrard said after the match: "I don't want to make headlines and say a kid should have got this or that, don't want to be that type of manager.

"But I'd be very interested to see what the decision would've been from the officials had the shoe been on the other foot and Alfredo had made that tackle."

Gerrard
The SFA took it upon themselves and rightly so, to issue a charge against Slippy Gerrard for his comments against the decision as rule 72 was breached.
The Klan then released their usual paranoid statement and insist that the world is against them, when in reality its them who seem to have the perks of corruption with them.
---