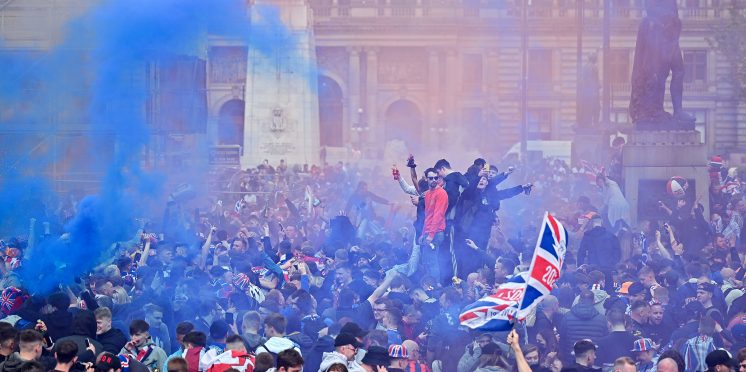 The Klan Risk Oblivion….AGAIN
As we all know, Rangers are in a very bad way when it comes to the finance department as they reported a loss of £23.5million on the 5th of November.
Over the last few weeks it has become clear that The Klan are willing to risk oblivion once again to get that Champions League pay day that both Celtic and Rangers have missed out on over the years.
Whoever wins the league this season gets bragging rights for the next 12 months but also an automatic place in the Champions League group stages next year, something that every supporter wants their club to be apart of.
A few of The Klan's media cheerleaders have stated that the club doesn't need to sell their so called top players in January to balance the books, is this the same players they have been trying to sell for the past two years and failed, most of the club's players are running their contracts down and have around 12-15 months left on their current deals, even Goldson refused a new deal as he wants to move back to England.
No matter what has been said regarding the finances of Rangers, they need a cash windfall and they could risk it all for that Euro payday or could cash in on any sellable players they have and hope a title challenge is still possible.
Celtic were expected to take years to be in a suitable position to challenge for the league again but Postecoglou has made some positive leaps and bounds in the short time he has had to transform his squad around, the former Australian national manager has only had one transfer window so far with a second to come in January and what a difference he has made so far with only months in the role.
Don't get me wrong there is still work to be done with this current Celtic squad but fans have that belief again that they had with Rodgers, the faith that we can take on any club no matter who they are.
The biggest thing that fans can be happy about is that Celtic are still financially secure and in a much better place than their rivals despite facing all the same issues regarding covid that damaged clubs worldwide.
---