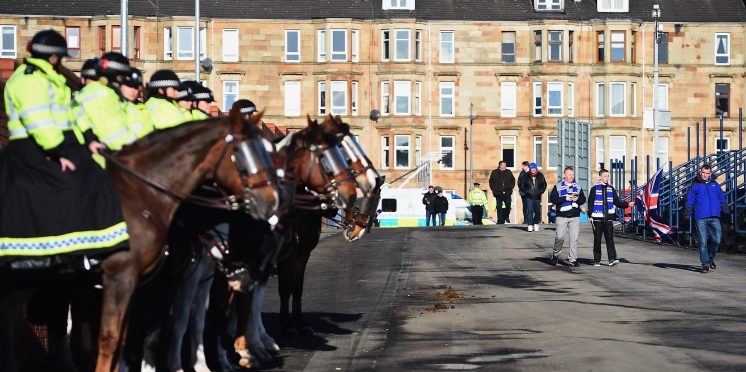 The Klanbase Go Into Meltdown Over Statement
As the Klan release their daily club statement regarding the charges of Steven Gerrard being dropped, we take a deeper look at the comment section for a giggle.
We all know why the Sevco manager was facing charges in the first place and if this was Lennon, the Hoops manager would have been hit with a 10 game ban and jailed.
But Sevco are a different breed, without going into it further Steven Gerrard was asked a question about the tackle that left Alfredo Morelos with a cut on his leg.
The Klan manager cunningly tried to say that it was deserving of a sending off which is against the rules and questions the referees decision.
The Sevconians went into full meltdown.
Down to business now and time to hand out a skelping on Saturday. Nothing less than 3 points. No surrender 🇬🇧💙

— Scott MacKenzie (@scottmack76) October 12, 2020
The SFA are useless and hate the very existence of rangers, this trumped up charge was laughable… What I want to know is what individuals brought the charge in the first place and why.

— CHARLIE MURDOCH 🇬🇧🏴󠁧󠁢󠁳󠁣󠁴󠁿 @alliance4unity (@murdoch_charles) October 12, 2020
WHAT ABOUT THE CHARGES IT SHOULD BE MADE AGAINST THE MANKY MOB FOR UNDER CARPET SWEEPING…

GET YOUR ACT IN GEAR SFA AND DO SOMETHING USEFUL INSTEAD OF DOING SOMETHING USELESS AND PETTI.. ❤️🤍💙

— Billy1872.🇬🇧💙🇬🇧 (@1872_Billy_Boy) October 12, 2020
October 12, 2020
The gaffer should never have been cited in the first place, this is what we're up against. WATP❤️⚪️💙🇬🇧🇬🇧🇬🇧🇬🇧

— Browneyed Bluenose…BF3 (@BrowneyedBluen1) October 12, 2020
There was no charge he just said it would be interesting if it was Morelos

— Kal (@KAL5323) October 12, 2020
---