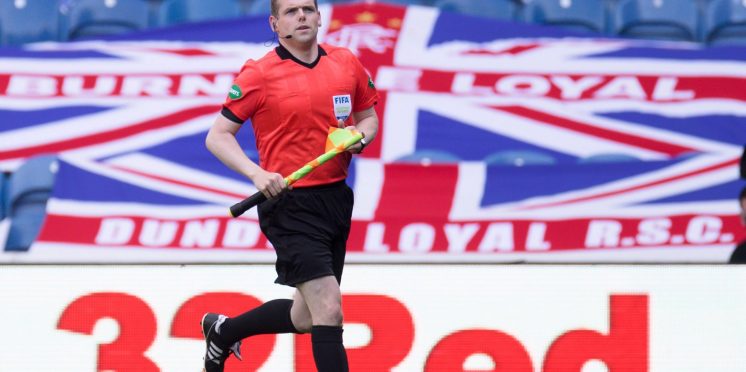 The Klanbase Have A New Grass As Ross Plays Victim
Douglas Ross makes an embarrassing attempt to portray himself to be a victim as the Tory Leader and Scottish referee speaks in an interview with the media.
The Klan member has become a regular assistant referee in most Celtic games and shockingly doesn't attempt to hide his biased views while officiating.
Ross was the man that turned a blind eye to the horrific antics of Alfredo Morelos while Sevco played Celtic during the 2018 Glasgow derby, the Colombian got away with vast amounts of thuggery that game.
His most infamous stint on the sidelines was shouting RED RED RED at then referee Willie Collum as Simunovic clashed with Morelos.
The Torie Leader is now using his highly paid hobby to gain press and his attempts at being a victim isn't working, we all know what the Tories stand for and what Douglas really is, a Sevconian.
He said: "What I find is that it's more during the warm up because you can hear the really personal comments a bit more then. During an actual match you've got your earpiece in and there's the noise of the crowd.

"Before I always do a bit of running and stretching at the perimeter and that's when they really have a go at me. They bring up 'red card', my politics, my parentage, the fact that I can't have a mother and father and have been born in wedlock because I'm a Tory in Scotland.

"All of that comes up. A lot of it is in good nature, there's a bit of it not so much but you take the rough with the smooth. I do get Brexit comments, that comes in quite a bit.

"The fact that I'm the only one that mixes being a politician and an assistant referee at the highest level tells you it's not a common path that politicians would take. It certainly doesn't make you much more popular."
The newly appointed leader of the Scottish Tories must be raking in a small fortune which is partly paid by the tax payer, while Douglas Ross drives up to Scotland to push his political agenda and also claiming expenses I might add, the assistant referee also picks up a decent £450 per game from the SFA.
---