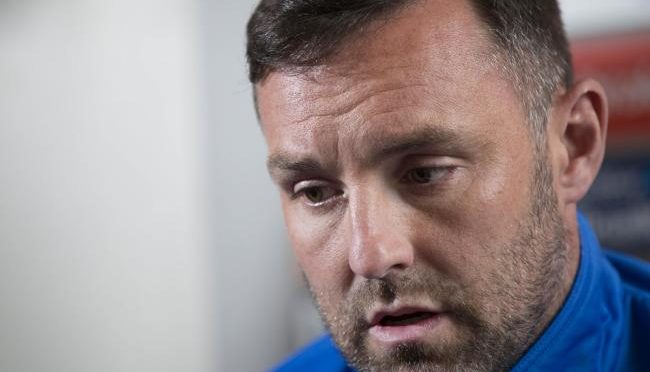 The Klan's Best Media Agent Has Field Day
The bold Kris Boyd had a field day in his column today as the former Sevco striker and pie eater had a host of things to say about Lennon and the Celtic players.
The striker is now trying to tell us what's going on at Celtic Park and what was Lennon's reason for not starting any strikers in Wednesday's loss to the Hungarian outfit.
Boyd suggests that Lennon was making a statement to the Celtic board over their transfer policy and that he didn't want Ajeti and doesn't trust Klimala to lead the attacking line.
"The fact he didn't go with a recognised striker against Ferencvaros with so much at stake was a huge statement".
"For me, it spoke volumes about what he really thinks of Celtic's head of recruitment, Nick Hammond, and his signing policy".
He then suggest that Klimala should pack his bags and leave now.
"Patryk Klimala would be better off emptying his locker and heading elsewhere".
The biased pundit continues with the suggestion that Lennon switched his reasons for not playing Klimala from he wasn't fit to he wasn't ready.
"Lennon initially said he wasn't fit enough to start, but later claimed the Pole wasn't ready for a game of that magnitude".
Boyd Moves On To Selling Players
We all know that Celtic have players to sell and Boyd also said that Celtic haven't had a successful few windows as they have produced more flops than stars, this coming from a man who played for a club who changed their full squad every year as they were all flops, we could easily name 30 former and current Sevco players who are failures.
The club are just going through teething problems and that is what happens sometimes when certain players have been at a club for a length of time and they have agents in their ears promising bigger moves to English football.
Lennon will get the team back on track, it could mean some players will be sold and new ones brought in but we will get that 10 in the row in the bag.
---