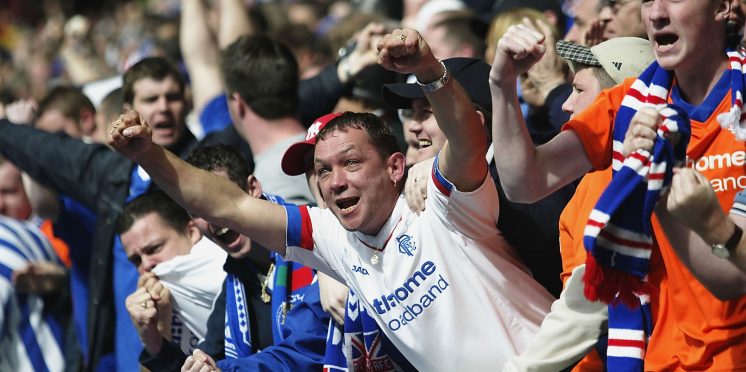 The Moon Howlers Rage On 87th Minute: Comedy Gold
We all had a brilliant laugh last night on Twitter at The Klan's expense but what was even more hilarious about their 3-2 cup defeat at the hands of St Mirren was on the 87th minute.
So, on the 87th minute, Ryan Kent was fouled on the edge of the box and the Klan FC had a dangerous free-kick opportunity.
It was on their official Twitter page that was complete comedy gold as the Klanbase flood the tweet with rage as they demanded a penalty, some of them even stated that this would not happen under Dallas.
THATS A FUCKING PENALTY WHOS PAYED THE REF

— TimSkelperSear55 (@TSear55) December 16, 2020
Who the fuck is this referee. Its on the line for fox sake !!!

— Crypto Mime (@AllterNation) December 16, 2020
Should be a penalty not a free kick total joke

— laura mccrimmon (@mrscrimbo) December 16, 2020
That was a penalty!

— We Are The People (@WATPSeventyTwo) December 16, 2020
Refs out his depth

— Craig Ross Davenport (@CraigRossDaven1) December 16, 2020
That's a fucking penalty

— Ben Davidson (@bendavidson25) December 16, 2020
---