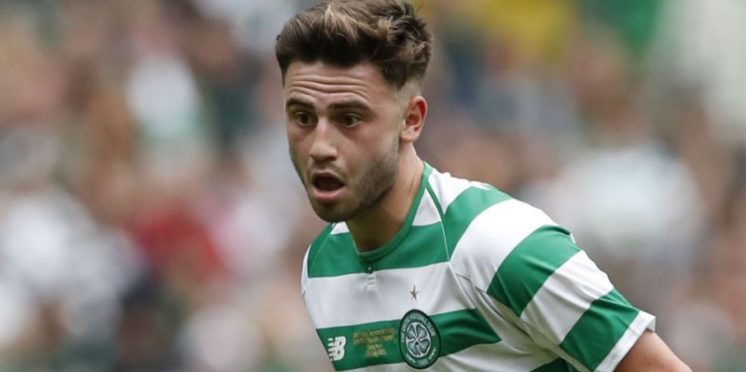 Its that time again, another link to Paddy Roberts as the rumour spreads that the former Celtic player who enjoyed a lengthy loan spell at the Scottish Champions a while back will not be in Manchester City's plans next season.
So as you can expect most Celtic fans are excited at the prospect of Paddy on the move yet again, I still don't understand the hype that surrounds Roberts, yes he's clearly a talented player but if we think back to his spell with the Hoops it wasn't exactly a brilliant one.
The pacey winger did enjoy a successful spell in Glasgow and over the course of a two season loan he managed to rack up 4500 minutes of game time, this equates to around 50 appearances of 90 full minutes now obviously we know that Paddy mostly came on as a sub as Forrest kept him out of the squad.
So for a player who was at the club for around two seasons and spent most of his time starting on the bench, it still amazes me at why fans are so eager to sign a player who had the chance to come back to Celtic when his contract ended with City and never, he then went on to sign a further deal with the Manchester Blues.
As i said, Paddy Roberts still has a lot to offer as a player and Celtic could be doing with his services but it's just hard to see happening, you never know what's around the corner though.
---