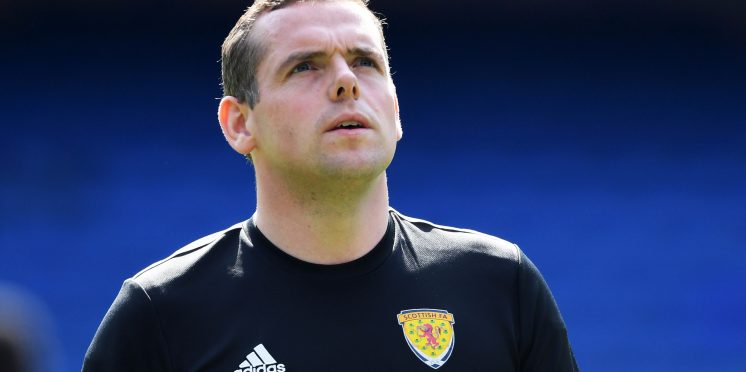 The SFA Calling In Favour From Outed High Profile Klan Member
So, the SFA and their Tory Leader are helping each other out in both footballing terms and voting terms, the secret handshakes are out in the open for all to see as fellow Klan members help each other out.
Douglas Ross has been gaining a higher reputation within Scottish Football and Scotland as a nation, this would be because Ross is now the leader of the Scottish Tories and now the SFA are using that to their advantage.
It's no secret that the SFA are throwing more and more high profile games towards Douglas Ross as the SFA assistant referee has already had the pleasure to officiating Celtic matches and will also be getting more Sevco ones.
But the Scottish governing body are now calling in their favours as the Tory Leader is lobbying for the SNP and Nicola Sturgeon to help out the finances of Scottish Football.
Now, as a Tory, Ross doesn't care about Scotland as its in their DNA they only want the Union but this is how he will be attempting to gain some votes, personally it shouldn't be allowed as it smells of corruption to its core.
A fully fledged Klan supporter, leader of the Scottish Tories and an assistant ref in Scottish Football, come on its stinking of wrong doings.
Here's the scumbag here:
"Make no mistake, this is an existential crisis for Scottish football.

"The UK Government held discussions last week with English clubs around a financial package to save grassroots facilities from closure. Scottish ministers need to do the same.

"They must listen to the clubs, to the footballing authorities, and work up practical solutions that can help in the short term.

"It may be that there is not a one-size-fits-all approach to this.

"The needs of smaller, lower-league clubs will clearly be different from those at a higher level. But we cannot simply abandon clubs to their fate."
Douglas Ross is trying to take credit for what the SNP already have planned as they have already stated that money will be getting injected into Scottish Football.
An SNP spokesperson said: "The Scottish Government will continue to work closely with the governing bodies of Scottish football to ensure its long-term sustainability.

"We are also awaiting clarity on whether there will be consequentials from the £20m fund announced this week by the UK Government.
---