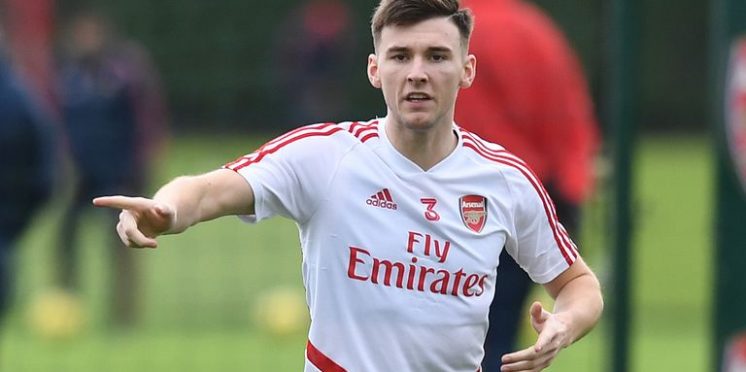 Tierney's Mental Strength Too Much For Arsenal Pros
KIERAN TIERNEY moved to Arsenal from Celtic last season for a staggering £25 million and since his first day of training with the Gunners, the former Hoops prodigy has worked his socks off to make the tough transition from a winning team to a mid level one at best, but it seems the Scotland international has been told to cool it with his commitment in training as the other EPL stars don't like it.
Its an absolute joke that KT has been pretty much told that he's training too hard, Celtic have instilled a mental toughness in Tierney and a sense of winning that comes with being the best and a consecutive champion.
The Arsenal squad are mid level and when was the last time they won anything, a club that went backwards year after year since the departure of key players such a Henry and Patrick Vieira.
It seems that Tierney's squad members are intimidated by his commitment in training, maybe they don't like his toughness in training and his tremendous attacking ability that was imbedded in his DNA as a Hoops youth product.
As reported by ESPN, Tierney was allegedly told to calm down with his training efforts as the squad were used to laid back sessions under Unai Emery and Arsene Wenger.
However, Tierney's efforts in training have been noticed and praised by new manager Mikel Arteta. The Gunners boss has started Tierney in 5 out of 6 of their last games.
The training standard and exposure at Celtic will have given Tierney a winning mentality when he has been used to competing and being triumphant in the hunt for trophies.
By the sounds of the mentality of his comrades, Tierney will end up the biggest player at Arsenal by the end of this coming season and outgrow such a lazy minded club.
---