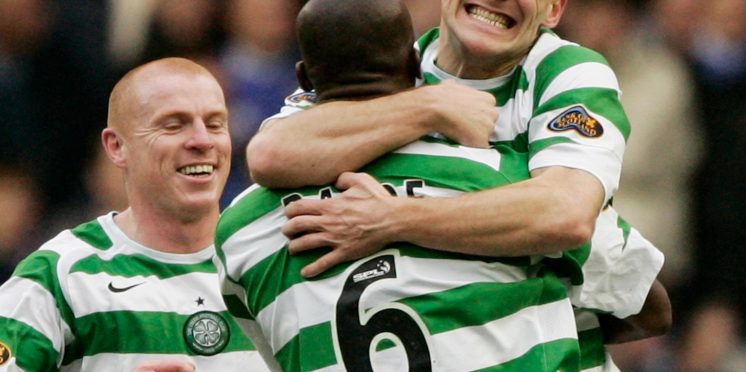 Tommy Gravesen's return to Glasgow adds a touch of Celtic elegance
Tommy Gravesen, a former Celtic midfielder, surprised the club and supporters by giving his Open Goal appearance money to the Foundation.
Gravesen was the headliner at Friday night's sold-out Hydro event, making a much-anticipated appearance with Si Ferry and the lads as the hit podcast made its stage debut.
Ferry and his friends have been recounting Gravesen's exploits in Lennoxtown for years, with the former Denmark international developing a cult following.
And the former Real Madrid star has definitely retained an affection for Celtic, as seen by his magnificent gesture this week to the club's philanthropic arm.
He said:
"It was great to be back in Glasgow – the two years I had here bring back many special memories for me.

"I'm very aware of the work that Celtic FC Foundation are doing in the city and in various other places, and I'm delighted that I can help them in this way."
The Foundation operates a Football For Good Fund, which has raised more than £1.5 million to assist needy areas.
Gravesen's presence last night garnered wonderful reviews online, indicating that he not only amused people, but also brought a touch of class to this event with his gift. You adore seeing it.
---