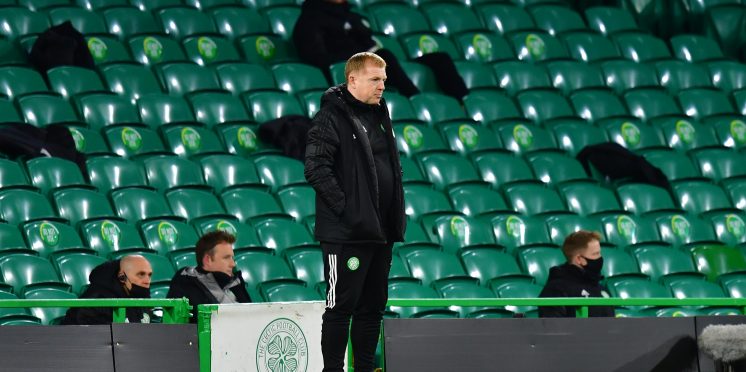 Turn The Tide: Lennon Ready To Prove There Is No Celtic Crisis
Neil Lennon has slammed the door shut on anyone who thinks there is a crisis within the club and insists that Celtic can bounce back against Aberdeen.
Over the last few weeks, Neil Lennon has taken alot of criticism over his tactics and even his first team selection.
The Scottish Champions have been put under severe pressure after Rangers defeated the club on home turf last weekend which sparked a media frenzy.
On Thursday night, Celtic suffered another defeat ah the hands of AC Milan although there were signs of improvement in the second half, the 3-1 result flattered the Italians.
The Celtic manager has hit back at those who think the club are in crisis and spoke to the media on how they can turn things around with a good performance against Aberdeen this Sunday.
"It's not a crisis, people want to make it out to be that but it's not,"

"There's players and staff here who don't have to prove anything but I think everyday you get up and you want to prove something to yourself, for the group, for the people that matter the most.

"There's certainly no worrying here and no concerns. We analyse, we analyse it coldly and we look at where we can do better and the players have been magnificent for me since I've come back and they'll continue to be that way.

"We have lost a few players through no fault of our own, you know, important players. When we get them back, coupled with the quality we already have, and we are looking forward to a really good season."

"As tough as it gets, domestically.

"We've had two high-quality games against high-quality opposition and we've got another one now.

"I want more of the performance from Thursday night, we played really well, had a bit more verve, a bit more energy and a bit more attacking intent. All of those ingredients really.

"We just keep going. We aren't used to back-to-back defeats, so it's important that we get back to winning ways. It's not going to be easy, Aberdeen are having a great season – won a lot of games. So it's a real good test for us."
---