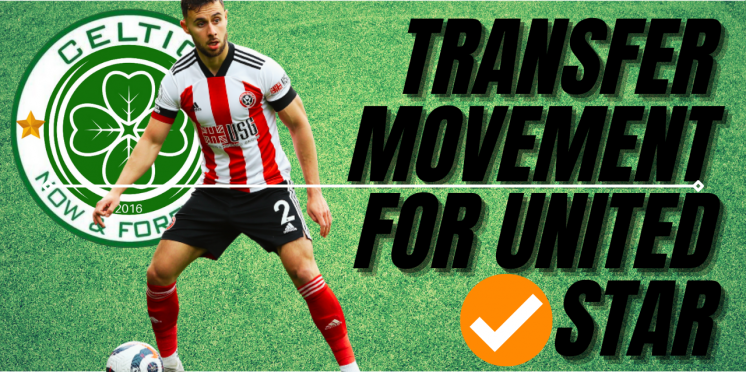 Update: Celtic Moving Closer To Right-Back Signing, Developments Made
The Celtic rebuild looks optimistic as there have been numerous targets revealed by us and many other brilliant fan media blogs, another target seems to be Sheffield United star George Baldock.
The new Celtic manager has stated that he started his recruiting plans from the time that he accepted the task of rebuilding the Hoops after the worst season in a very long time.
There's no denying that Celtic need to strengthen many areas in the squad, but the right-back position seems to be an area that we have needed strengthening for a few seasons now.
Yes of course we had a few decent choices last season but Jeremie Frimpong was sold last January and was replaced by a loanee player, Kenny from Everton.
Also, Frimpong got found out during the first half of last season, the board failed to find a replacement and that was due to the fact Neil Lennon was on his way out of the club at some point.
There's no doubt that George Baldock is a good player as he's been playing in England's top league and managed around 32 games last season.
He has been linked with Celtic a few times in the past and fits into Postecoglou's style of play, Baldock is very good at moving the ball forwards while being aware of his defensive duties.
The 28 year old's key strength is that he loves to dribble with the ball and join in on the attacking phase of the gameplay.
It seems as a deal could be closer than we think, with Sheffield United now being relegated to the Championship, Celtic could offer the defender something different and the chance to get Champions League football next season if they win the league of course.
---