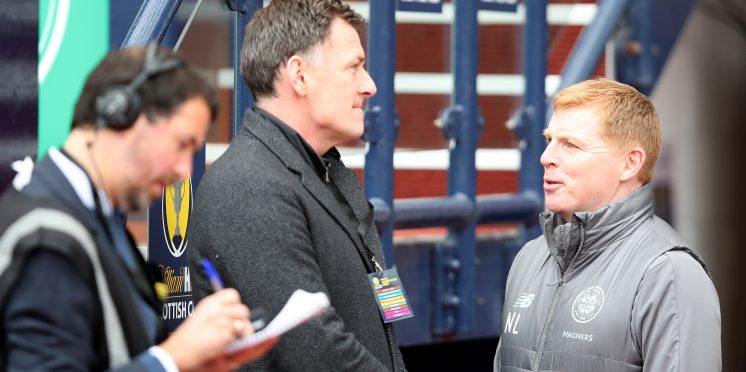 Value for Money? An International Perspective on Celtic TV
Putting it bluntly, for the price that is charged, compared to the level or service provided, Celtic TV isn't worth it.
However, here in Japan, it is the only way to watch Celtic games legally.
Ever since Shunsuke Nakamura left us a decade ago, no Japanese network has taken up the rights to show SPFL games here. Knowing Neil Doncaster and company, in their rank incompetence they probably haven't even offered the rights to Japanese providers.
It's not for lack of interest though. Football in Japan is big business and that business is growing.
There are various options here to stream games online, and through various devices.
Today, I thought I'd take a look at the example of the most popular provider in Japan, to see how it compares to Celtic TV. Here's what I came up with:
Pricing
A Celtic TV subscription starts from £14.99 per month. However, if you want to watch games in HD, which if you have a larger TV is strongly recommended, then that increases to £21.99 per month.
For comparison, let's say you're a Liverpool fan, or indeed a fan of any English Premier League side.
The rights to the EPL, the J-League, Spain's La Liga and the Italian Serie-A are all held in Japan by a company called DAZN.
For access to live coverage of every game in each of the leagues mentioned above, as well as a selection of games from Turkey, France and Belgium, DAZN charges 1750 yen per month, or £12.87 by today's rates.
DAZN also covers numerous other live sports such as baseball, tennis, F1 and golf, if that's your sort of thing.
Everything is broadcast in HD, as standard. There is no enhanced rate for High Definition.
Suffice to say, based on this alone, Celtic fans are being short-changed.
However, it doesn't stop there.
Accessibility
For the modern viewer, the ease with which you can view content is almost as important as the price.
Celtic TV lags badly behind the competition in this regard.
I'm no computer expert, but I like my tech and gadgets.
I have an iPad, an Android smartphone and a Playstation 4.
I should also add that my iPad is about 4 years old.
DAZN allows me to stream games using all these devices. Currently, Celtic TV will not work on any of them.
Celtic TV doesn't work on Smart TVs either. So my only option is to connect my laptop to the TV with an HDMI cable.
There goes the chances of getting any work done while the game is on!
Celtic are keen to stress on the Celtic TV site that their streams will work on iOS devices.
However, as of last season, they only work on devices running iOS 11.3 or above.
So, if your Apple device is more than 3 or 4 years old, forget it.
When I asked Celtic TV's customer service when they plan to offer service to android customers or launch a PS4 app (both pretty much basic minimal standards for modern streaming platforms) they said "there are no plans to do this at the moment."
Unfortunately it seems Celtic spent their entire tech budget trying to stop illegal streams, rather than providing a competent, legal venue to watch the game.
The Matchday Experience
In terms of the actual match itself, Celtic TV does have a slight edge, for the simple reason that they offer English commentary. DAZN sometimes has an English commentator but this is not guaranteed and usually depends on how high profile a particular match is. Pre and post match coverage is mostly non-existent from both providers.
The feed usually starts a few minutes before kick-off and ends right on the final whistle. No pre-match or post-match analysis, no interviews, and no recap of the crucial moments.
Since the start of this season, at home games we sometimes get a pre-match show, but this is inconsistent and is clearly only for this season to appease those who have paid for the virtual season ticket.
Those people I genuinely feel sorry for.
I feel cheated at having to pay 22 quid a month for this, so god knows how they feel at having to pay far more for the same, inferior service.
There's another major flaw with Celtic TV's matchday service and that is in the time delay. Depending on the quality of the stream on the day, which varies considerably from game to game, you could be as much as two or three minutes behind. It's quite infuriating when google alerts can tell me Celtic have scored before the club's own streaming service can.
The Non-matchday experience
Outside of matchdays, Celtic TV does have other content, but it is quite limited. You can replay previous matches, watch player interviews and press conferences and so on. All pretty basic stuff.
However, most of this can be found on You Tube and in many cases it will appear on You Tube before it appears on the Celtic TV site. So, its hardly a selling point.
DAZN, to their credit, offer weekly highlights shows, previews and features around the various competitions they cover. Granted, these are almost entirely in Japanese, but they do also show a number of sports documentaries and classic matches that have English voiceovers.
I give the edge here to DAZN but there's not much in it to be honest.
How could Celtic improve things?
For what it offers, Celtic TV should, I think, be priced about 50% lower than it currently is, in order to offer good value money. Such an opinion is subjective though, and in today's late-stage capitalist world, no company will offer an across the board 50% discount just because some customers complain.
There are however a number of steps Celtic TV could take to make things better.
First of all, it doesn't require much effort at all to widen their compatibility.
Create a dedicated Celtic TV app, with versions that work on iOS, android and PS4/Xbox. Celtic could outsource this to a developer and the whole thing would probably be ready in a matter or weeks. It wouldn't even cost that much, certainly no more than the average weekly wage of a couple of first team players.
Secondly, they should invest in a proper studio and broadcast facilities, with the same level of pre and post match analysis offered at every game, whether its home or away.
This would be nothing new. They used to do this.
I recall around 2009 when I first started using Celtic TV, that they used to have a dedicated studio, with Jim Craig and guests offering coverage before and after games.
What happened? Why was the level of service allowed to drop while prices continued to increase?
Third and finally, Celtic TV needs to offer more than just a means to watch the game, and a couple of press conferences each week.
We've already got Gerry McCulloch, formerly of STV and Radio Clyde, on staff. Put him to use. Film a daily half-hour show and have him give the latest news, interview players and staff, etc.
Also, with all the archive footage we have of past games, would it really be that difficult to edit together a few documentaries and make them available exclusively to subscribers?
Manchester United's MUTV is an example of how this can be done effectively and at relatively low cost.
Investing in the future
An improvement in service would no doubt boost subscriber numbers too. Supporters I have spoken to in places like Australia would rather use local providers, as they are far cheaper and offer a similar or better level of service. If Celtic would just take the time and effort to upgrade things, these fans could be won over.
The subsequent increase in subscribers would more than offset any costs Celtic would need to put down for upgraded tech and hiring new staff.
Unfortunately from the boardroom to the playing staff, all too often in recent years Celtic have taken the short-term easy option when building for the longer term would make more sense.
I write these comments not to rave and rant, but in the hope that someone from the club may actually see them and choose to engage with these criticisms constructively.
At times, fans are frustrated at the team on the park, when they see players they know can do better but are underperforming.
As a journalism graduate and someone who has worked in the field for 20 years, I am equally frustrated with the slapdash short-termism Celtic continue to show in their media operation.
We are one of the world's biggest football clubs. Yet, our approach to media is akin to that of a Sunday league pub team.
It needs to change.
---