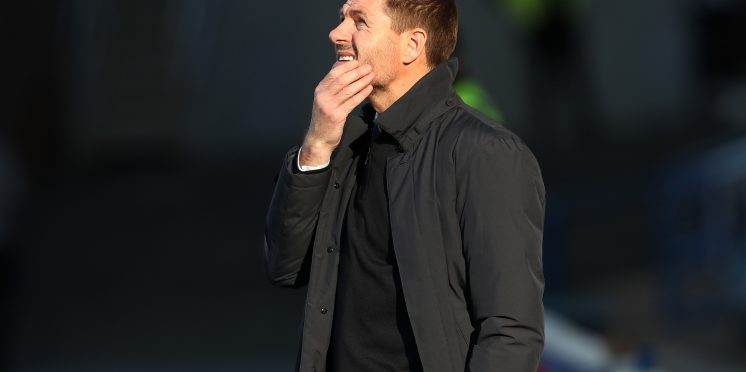 Vermin Boss Pleads With Powers At Be Over Congregation
Steven Gerrard who's club will officially be crowned Covid champions this Saturday has urged the powers at be to show some empathy towards the pandemic rules and allow their Klanbase to celebrate.
The Klanbase have already planned a similar meet up of that to the horrific scenes back in March and have also stated they will have an Orange march into the Glasgow city centre.
The Police and Government have made it clear that they have not to do this and there has even been rumours circulating that the Police have told all pubs within George Square that they cannot have their beer gardens open and also aren't allowed to serve alcohol between certain times in order to stop any gatherings and also damage.
The last time they did this it forced 36 police officers to self isolate and also the council had to repair the damage to numerous memorial benches, still nothing was done and no fines were given to the club as it did start at Ibrox where many players joined in and also the manager Mr Gerrard.
"They've followed near and far, through thick and thin. But as manager of this club I need to send the message – they need to remain safe." Steven Gerrard had this message for Rangers fans ahead of Saturday's game whilst calling for "people in higher places to show heart"
Lets be clear here, Gerrard has won this league somewhat fair and square but he has carried alot of luck as Celtic haven't coped or planned well with the pandemic.
It's taken a complete meltdown of our club and no challenge for Rangers to win this and yet still he couldn't win the treble, by failing this it just proves that he's not as good a manager as the press want you to think.
I'm confident when Eddie Howe is announed as the new Celtic manager, we will build a team that could dominate for years to come, this year is merely a glitch in the system that be it a huge one regarding ten in a row.
However, we cannot play down the significance of winning nine consecutive title and four trebles, we will restart the fight this summer.
Also to add, we are trying to bring more quality content to this website and we have two new writers onboard to help, please click the notification bell in the corner and subscribe to you don't miss any news, also follow us on all social medias as it's becoming difficult to get our news out there due to Facebook restrictions.
---