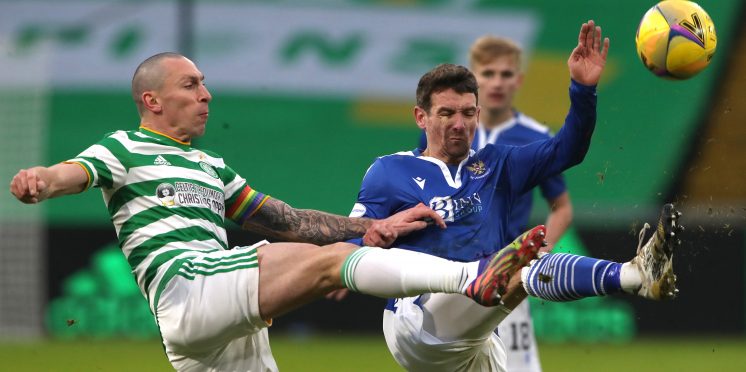 Veteran Panellist Gives Brown Cup Final Verdict
It's another cup final for Celtic this coming Sunday and Neil Lennon could very well become a quadruple treble-winning manager.
The biggest question that has been on the fan's minds and even the media's would be, will Lennon start Scott Brown?
On the Huddle Podcast, the question was rightly presented to both Murdo MacLeod and Hugh Keevins.
Keevins at first wasn't sure if he could give an answer or not but then proceeded to go as far as to compare Brown with Billy McNeill in regards to Broony being our second greatest captain of all-time.
In reality, he's correct, for most of our younger Celtic fans they wouldn't be able to remember life as Hoops fans without our fearless Scott Brown, but every player as their day and Brown's is definitely coming to a close.
Keevins stated:
"I cannot get around the Scott Brown question at the moment" Hugh told the Huddle Podcast.

"For me, he's been the best captain since Billy McNeill, and I don't say that lightly.

"Is Neil Lennon actually going to start the match without Scott Brown?

"I don't say that because Scott once threatened to throw me in Loch Lomond, but for Paul Hartley, they might have seen it.

"I think it's the one question which will be in Neil Lennon's mind until Sunday"
Neil Lennon spoke about the final after his club defeated Kilmarnock 2-0 during the weekend past, the Hoops manager hinted at the old guard making a return to the cup final as they earned it from last season.
While we agree slightly with the gaffer, Lennon cannot disagree to the fact that his recent squad choices have been spot on with fans being able to see players such as Hazard, Soro and Turnbull included.
These newer players have earned their right to more first-team duties and a potential cup win could boost their confidence further.
---