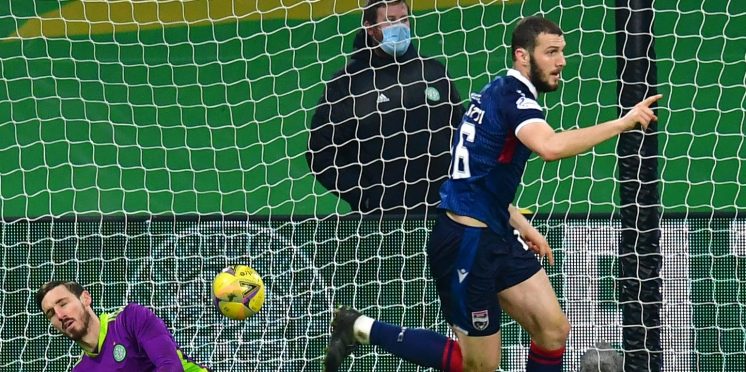 Violence is Never the Answer, But Neither is Hubris
First things first, if you're one of those who descended on Celtic Park after yesterday's game and decided to use violence and threats against our players, you're bang out of order. I hope every one of you is caught, and if not jailed, at least banned from attending games for an extended period. Even in difficult times like these, there's no excuse for violence, especially against our own. 
Those of you who went there last night and made your voices heard peacefully, I have no issue with you.
Violent resistance is necessary when facing down dictators, challenging the corrupt, the evil and the cruel in our world. It should not be a vehicle for you to throw a tantrum because your team lost a few football matches.
However, while I will never condone or indeed tolerate this kind of behaviour from people who call themselves "Celtic supporters" (their words, not mine), the actions of the Celtic board are not beyond criticism here either.
Those of you who have been following my work will know that, on a personal level, I have a lot of time for Neil Lennon. His commitment to Celtic is beyond question, and his bravery in facing down bigotry, violence, and widespread hatred to be our leader is well-documented.
Even I reached a point last week where I had to say time was up for our manager.
In reality, the change should probably have been made much sooner. The board knew that. However, with the season ticket money already in the bag, and new strips selling in record numbers, where was the incentive for the money men to actually care about it?
Human history is littered with cases where the ordinary population has turned violent because the rich, the powerful and the privileged ignored them for too long.
Such is the case now at Celtic.
The board could have removed Neil Lennon two or three weeks ago, and he would have been able to leave with his reputation intact and a new manager could have had a clean run at trying to get us back to where we need to be.
Now, this crisis has been allowed to fester for far too long. The board's inaction effectively threw petrol on a bonfire that was already getting out of control. Whilst not in any way acceptable, last night's scenes at Celtic Park are an almost inevitable outcome of this.
Neil Lennon's departure now appears to be set in stone. However, I worry that the board will simply just appoint another yes man and after an initial rebound, in a month or two we may just end up back where we are now.
There are deeply-rooted, structural problems at Celtic. They've been there for years. They have often manifest in areas that the ordinary fan in Glasgow may not notice. The club's absolutely pitiful approach to international marketing, the overpriced, amateurish joke that is Celtic TV and the lack of any meaningful fans' representation at boardroom level are all symptoms of far wider problems.
Some fans can shoulder blame for this too. Blindly supporting the board when they are obviously not acting in the best interests of the team is part of the problem.
For at least the past 5 years the board have been papering over the cracks.
Thankfully, the lack of any meaningful opposition domestically meant we could get away with it.
Rangers' resurgence this season, and only a fool would deny they are playing well, has blown that idea right out of the water.
There will be a lot of recrimination online for the next few days. Various factions in our support will, almost certainly, turn on each other. More protests seem very likely.
Just remember, our enemies benefit the most, when we fight amongst ourselves.
Rangers supporters are laughing at us now, their puppets in the media are reveling in our apparent downfall and a whole lot of Celtic supporters who were always skeptical about Neil Lennon seem to be enjoying saying "I told you so" just a little too much.
If we do end up crashing and burning this season, it will not be Neil Lennon's fault.
For me, the blame lies squarely at the the feet of the board. They were the ones who doddled when the likes of John McGinn were ready and willing to join us.
They were the ones who gambled and lost by refusing to invest BEFORE Champions' League qualifiers.
They were the ones who decided appointing a mercenary like Brendan Rodgers was the way to go.
They were the ones who decided to take the cheap and easy option when Rodgers inevitably abandoned us mid-season to return to the overpaid mediocrity of the EPL.
Neil Lennon is and will always be one of us. I cannot say the same for the likes of Peter Lawwell and Dermot Desmond. The both seem far more interested in their own bank balances than they will ever be in the good of Celtic.
I can't offer any assurances today. All I can say is, strap yourselves in. The next week or so will be a bumpy ride and a lot of us may fall out with each other before this crisis is over.
Just remember, as Celtic supporters, whatever our backgrounds, there will always be more that unites us than divides us.
---