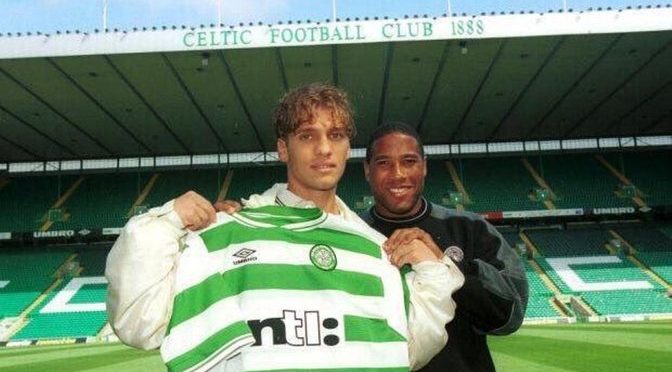 Viral | Barnes Throws More Accusations Towards Celtic Fans Regarding Signings
JOHN BARNES has now stated that during his short stint as Celtic manager, both Petta and Petrov had come to him in tears as in a result of Hoops fans.
The former Celtic manager has hit the headlines over the past few weeks and not in a good way, Barnes was speaking to Sky Sports live and had left his porn collection in view to the world.
The pundit went viral on Twitter and many fans had some banter with Barnes, and rightly so as he messed up and it was a bit of fun.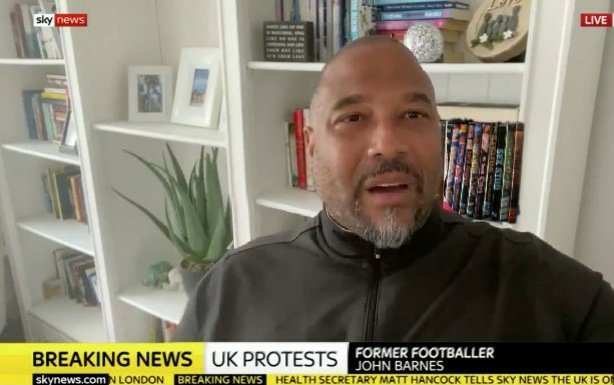 But Barnes quickly focused the limelight on Celtic, a club and fan base that has always backed him, Barnes was sacked by the Hoops 7 months after he started as manager and it was purely based on his performances like many managers that have been sacked.
Barnes attempted to switch the focus on Celtic and brand the club racist and that he was sacked because he was black, Celtic are truly a club for all and we demonstrate it on a daily basis.
The pundit has just eternally cut his ties with the club forever and will not be welcome anywhere near Celtic Park.
The Celtic board took a massive chance on Barnes and he shouldn't have even been given the job, that is his biggest management job ever so he should be honoured to at least have got the chance as many managers would walk on hot coal for the Celtic hot seat.
A humiliating home Scottish Cup defeat at the hands of Inverness signalled the end for the Liverpool legend.
Two decades on from his Celtic exit – he is still bitter at the treatment dished out to Petrov and Petta after their summer arrivals.
He claimed that fans would boo them just because he signed them, if this is true then why didn't both players come out and say at the time.
"In my first five months at Celtic every time they got the ball they were getting a lot of boos because I signed them.

"People forget that because they became heroes. In their first few months a large section of the crowd used to boo them.

"People were saying they were not good enough to sign for Celtic.

"As soon as Martin O'Neill came and rehabilitated the crowd everybody loved Bobby Petta and Stiliyan Petrov

"If they were going to boo someone they should have booed me.

"We had a big split in the dressing room, and in training you could see the disrespect they had for Bobby and Stiliyan.

"At the time I signed them it was obvious they didn't respect them, they didn't feel they should be there and you could see the outcome of that.

"I had Bobby and Stiliyan crying in my office because of the split that was there."
---