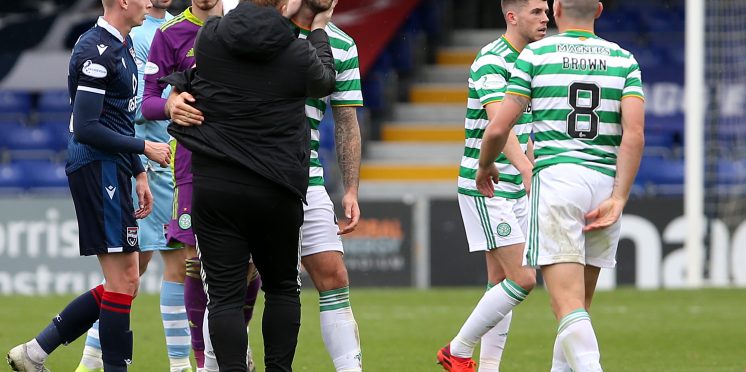 "We had this conversation after we won at Ibrox last year": Celtic Boss Hits Back
Celtic will host rivals Sevco on Saturday and aiming to go top of the league while the media just can't help themselves asking the same line of questioning from the previous year.
Sevco are indeed one point clear but that means nothing this early in the season as Celtic still have the chance to go top of the table with a win this weekend.
The Scottish Champions still have a game in hand up their sleeve and Neil Lennon was having none if it as he answers questions from Sky Sports.
The Hoops boss indicates its still far too early to be discussing who will win the league on both sides, Lennon also states that his side are on a good run of form that will hopefully play a major role against Sevco.
Although Celtic are without a few key players, we are stronger in depth that Rangers and that will be crucial to winning 10 in a row.
Lennon speaks again with Sky Sports:
"It's way too early," he replied when asked of the significance of the first Derby of the season. "We had this conversation after we won at Ibrox last year and then after we lost at Celtic Park in December. It didn't pan out the way people assumed it was going to or predicted.

"We're on a good run. We've got to maintain that consistency.

"I want to get all the players back fit because we've got a real heavy block of games coming up – great games, very exciting games for the players to really thrive on.

"It's unfortunate – really unfortunate – that there's going to be no supporters there to see it but for the players, for the individual performances, for the club and the team development, they're brilliant games to look forward to.

"The electricity, atmosphere, rawness, noise, colour – all of that's going to be missing.

"We'll just have to adapt to it as best we can. We've pleased reasonably well over the past couple of months and are on a good run of wins."
---