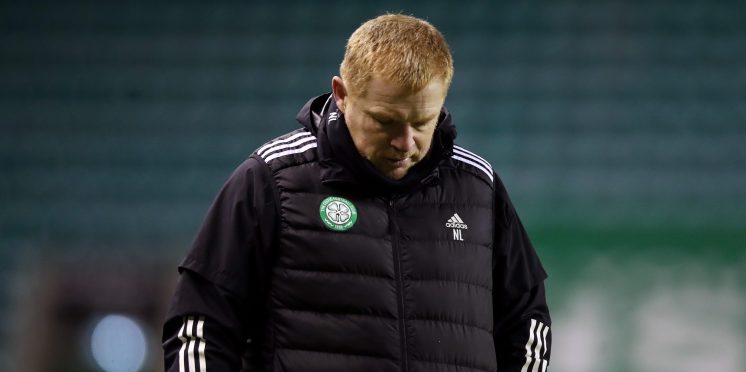 Whatever Happens, Neil Lennon Will Always Be One of Us
This is it, the article I had hoped I wouldn't have to write, but here we are.
I think time may finally have run out for our manager, Neil Lennon.
Despite showing some character in fighting back from 2 goals down to claim a draw with Hibs on Saturday, Celtic still looked like a team devoid of ideas, devoid of creativity, and perhaps most worryingly, devoid of any sense of urgency.
Lennon cut a forlorn figure on the sidelines, and looked visibly dejected. He looked like a man on borrowed time.
Whatever you think of his managerial abilities, it's never good to see one of your heroes reduced to such a shadow of their former selves.
I've been one of Neil Lennon's most outspoken defenders in the last few weeks, but I did caveat my support by saying that there were questions that he needed to answer. Unfortunately, I think I can now say that the answers he and indeed the team have given us in the last couple of weeks are not acceptable.
I like Neil Lennon. I idolized him when he was a player. I respected him for the courage and dignity he showed in the face of death threats and a seemingly endless tirade of sectarian abuse. Later, as he went on to become a manager I had the pleasure of meeting him at a sportsman's dinner, when he was a guest at my dad's table, and getting to know a little more about his character off the field. Contrary to what some in the gutter press would have you believe, Lennon is not an aggressive "Street-fighting man". He is friendly, articulate and actually quite a reserved character. That evening our table had a mix of Celtic and Rangers supporters sat together, and Neil took time out to talk with all of them. He never refused a photo or autograph request, and indulged in plenty of good-natured banter with supporters from a number of clubs that night.
That is why, even though I agree that now may be the time to replace him, it breaks my heart to say so.
The man lives and breathes Celtic. Our club means everything to him.
If he does go, as looks increasingly inevitable now, then he does so with nothing but my best wishes, and I hope all Celtic supporters will offer likewise.
Sadly, there are some absolute imbeciles and spoilt brats amongst our support who need to have a serious word with themselves.
Some of the personal insults I have seen levelled at Neil Lennon in the last 48 hours or so have been utterly shameful.
If you don't think he's fit to be our manager any longer, that's fine, it's a reasonable take, given what's happened this season so far. However, name-calling, slurs about mental health, intelligence or appearance are not on.
That's the kind of scumbag behaviour we expect from across the city, not from our own and certainly not directed against one of our own.
If you want to criticize performances, tactics and team selections, that's fine. As fans that's our prerogative. In fact, some would even say it is the duty of fans who truly care about their club to call out areas where we may be going wrong.
But on the other hand, if you want to indulge in toxic, attention seeking posts on social media, or take cheap, personal shots at Celtic players and staff, I have only this to say to you:
"F**k off!"
Celtic does not need nor welcome your kind of "support".
Go and get yourself a season ticket at Ibrox if you want to indulge in that kind of thuggery.
Such conduct never has been, and never will be, The Celtic Way.
We'll have to wait and see what happens with our manager from here on out.
Come what may, I hope the majority of Celtic fans will agree with me when I say: "Thanks for everything Neil Lennon. If you leave Celtic tomorrow, you owe us nothing.
"You are, and always shall be, a Celtic legend."
---