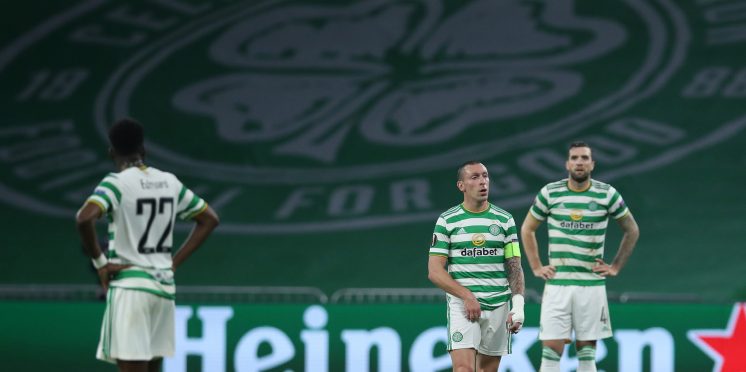 When Will the Fans Return to Celtic Park?
We knew before the season started that Covid-19 was here to stay, but we didn't expect it to impact Celtic so disproportionately.
I'm not just referring to the number of our players who missed the Glasgow Derby in October, I'm also referring to the lack of supporters.
It seems hard to deny at this point that Rangers have reacted to empty Stadia this season far better than Celtic have. Even in games where we've won comfortably, like the recent 4-1 win at Motherwell, we haven't looked convincing.
Rangers meanwhile continue to steamroller all in front of them, especially at Ibrox.
There were times last season when the Celtic support truly lived up to the cliched caricature of "the twelfth man". In games where the players looked jaded and out of sorts, our collective voices spurred them on to dig that bit deeper, find that little extra in the tank and grind out the win.
Conversely, you can point to examples such as Rangers' home defeat to Hamilton Accies, towards the end of last season, as a clear example of an instance when the crowd definitely worked against them.
In short, I believe, as do many other Celtic fans, that full stadiums give us an advantage and put Rangers at a comparative disadvantage.
So, will crowds be back in the stadium in time for them to make any impact this season?
The tentative answer is: hopefully.
I already outlined in a previous post on here a few weeks ago how the SFA could follow Japan's example for getting fans back into stadiums safely.
However, there have been a few paradigm-shifting developments since then.
As of today, two Covid vaccines with an effectiveness in excess of 90% have been announced as ready for regulatory clearance.
Whether you believe vaccines are the way out of this pandemic, or a sinister plot by Bill Gates to turn us all into subservient lizards (yes, someone actually tweeted that at me last week) is irrelevant. To have any chance of filling stadiums at all this season or next, we all need to get vaccinated as soon as it becomes available locally.
Most estimates say this will be December/January for the most at risk, with a wider roll-out early next year.
If, as hoped, some kind of vaccination plan can be initiated by December, then getting fans back into stadiums in some capacity by early in the new year suddenly becomes a real possibility.
However, as of last week, there's another contributing factor to consider.
With Scotland's unexpected qualification for the European Championships now confirmed, Hampden bosses will be salivating at the prospect of at least two, possibly more if we get out of the group, sell-out games at Hampden.
In a year when we could also be facing the prospect of another Scottish Independence Referendum, ensuring Hampden is packed for those two games and Covid-free by next summer would be a major coup for Nicola Sturgeon and her Scottish Government.
However, such a grand gesture would not be allowed, unless it had been tried out in the domestic game first.
Suddenly, it becomes not only financially beneficial, but politically expedient to get fans back into grounds as soon as possible.
Ultimately this viral pandemic is unpredictable, and questions remain around how long these vaccines will be effective for, and how long it will take to produce enough to vaccinate everyone. And that's before we even factor in the human stupidity of the "vaccines cause autism" brigade.
And then there's the age old conundrum of getting Scotland's clubs to collectively agree to anything!
If I were a betting man, I would say some form of fan attendance by February, with full crowds in hopefully by April.
Unfortunately, with so many variables still in play, all we can do now is wait, and hope.
---