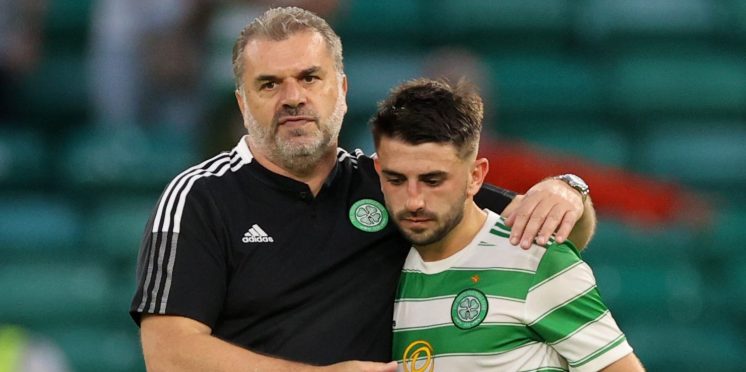 Who are Jablonec? – A Look at Celtic's Europa League Opponents
Ange Postecoglou and Celtic have to pick themselves up after their poor result in Denmark saw them relegated from Champions League contention.
The focus is now on ensuring the squad has some level of European football this season, preferably the Europa League.
However, before fans can start to dream of group stage opponents, the team must band together to get past those currently standing in their way.
The first team the Glasgow side must take on is Jablonec, which will be the third matchup against clubs from the Czech Republic after beating FK Teplice 3-1 on aggregate in the 2004 UEFA Cup and being dismantled by Sparta Prague last season.
I feel it is important to note that Jablonec finished third in the Czech First League in 2020/21, five points behind our old friends "Železna Sparta".
They are managed by Petr Rada, this is his second stint with Jablonec during a managerial career where he has taken charge of teams such as Viktoria Plzen, Slavia Prague, Sparta Prague and the Czech Republic national team.
Rada guided Jablonec to the clubs first ever Europa League group stage appearance in the 2018/19 season, where they finished fourth in a group consisting of Rennes, Dynamo Kyiv and Astana.
Since then, they have fallen in the second qualifying round each season, but they are far from a team to be taken lightly.
This season, they have split their first two league games, following a 1-0 win at home to Baník with a 3-0 loss away to Mladá Boleslav.
Midfielder Václav Pilar netted the only goal of the campaign so far, the 32-year-old has six goals and one assist to his name in 26 games at the club.
Martin Doležal, a five-time Czech Republic national player, has been Galácticos top goal scorer each of the past three seasons, scoring 14 goals in 31 league appearances during 2020/21.
He is currently 21 goals behind David Lafata for the title of all-time club scorer and will be hoping to add to his tally on Thursday in front of a full-capacity home crowd.
With the recent defensive woes well highlighted, it will be important for our centre-backs to assert dominance if we are to hold a bruiser like Doležal from having an impact as his ability to shoot and pass as a target man may be a cause for concern throughout the two legs.
Another thing the Czech side has going for them is consistency as they have kept their main core intact while introducing a mixture of youth and experience to their squad during the summer.
One area that will surely interest fans is the goalkeeping situation.
It is likely to see Scott Bain between the posts for Celtic, as we blindly limp our way through the remaining days until we can insert new signing Joe Hart – although there are reports of Hart potentially being thrown in straight away.
In contrast, Jablonec know who their number one is, which is sure to bring about a sense of confidence amongst the team while defending as usual goalkeeper Jan Hanuš is likely to get the nod for the biggest game of their early season.
On paper, this is a tie that should go Celtic's way, however, given the recent turmoil at the club and the lack of confidence that is exuding from our goalkeepers and defenders, I do not believe we are in a position to merit overconfidence in any game.
I have spoken previously on the need for the Bhoys to want to earn their wins and the complacency that appeared to trickle into the team last season.
I feel we are on the cusp of ridding ourselves of that mentality and getting back to playing real football for 90 minutes every week and I truly believe Postecoglou is the right man to steady the ship.
If we navigate through this tie, we will face a tough challenge in the playoffs with AZ Alkmaar of the Netherlands patiently awaiting the winner.
It is important for now to take each game as it comes and hope our new signings can get off the ground running.
This is going to be an exciting year to be a Celtic fan as it is the first real glimpse at our next era.
There has been a shaky start, but it is not too late to salvage a European campaign and look forward to what will hopefully be a strong bounce-back season domestically.
The first leg will be broadcast on BBC Scotland, with coverage beginning at 4.30 pm on Thursday 5 August.
---