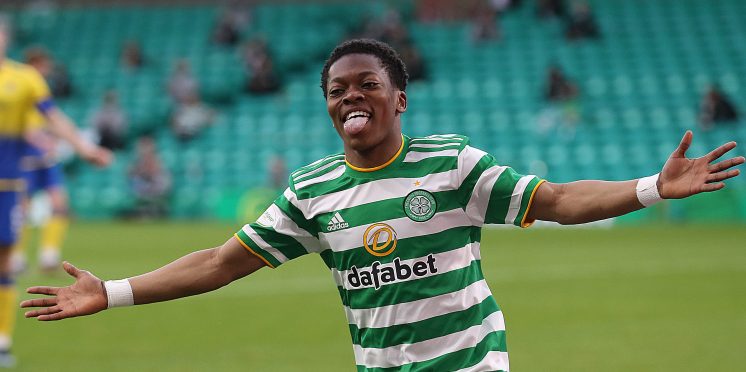 WILL THE LATEST CONTROVERSIAL DECISION HELP CELTIC?
The latest decision looks to have been made regarding clubs given provisional approval to Celtic and Rangers 'B' teams or Colts into the pyramid system for the 2021-22 campaign.

This week both of the big two clubs in Scotland put their cases forward to join the system and have a B team included. This has came as a controversial move as some clubs in Scotland seem to be against the decision that this has been even considered.

This could be beneficial to not just Celtic but the whole of the Scottish game and the future of our young talents. The youth team players could move in to these B teams and play most weeks against senior professionals and that will challenge them and give these youngsters some well needed experience before stepping up to the first team if good enough.
As it stands at the moment most players need to get sent out on loan or play in the SPFL DEVELOPMENT LEAGUE. This does give the youth set up a platform to play games weekly against players roughly in the same age bracket and test themselves against the best youth players in Scotland. Granted this is brilliant to keep our talent progressing but if the introduction of a colts team could be made possible and put in the system then it would be a great decision.
The old format reserve league stopped in 2008/2008 season which Celtic won and back then first team players mixed with the youth players, senior professionals who had been injured and playing for fitness would mix with the rising talents. If you speak to most players from they years they all have spoke highly of the reserve league and how it made them better players and toughened them up playing against men and in big stadiums with crowds.
This could be beneficial to Celtic has we keep losing our young prospects or they don't get game time in the first team and get frustrated.. by having a colts team in the leagues this would get these players match experience they wouldn't get at youth level and get them ready for the first team which we all know the gap is getting bigger to jump from academy's to the first team. 
In the Celtic Now and Forever podcast we have spoke about it for months that we should be trying to get this implemented as it would benefit the full club.
We have a Top class training facility with some of the best coaches in the country and a very well run club with also some of the most talented players at youth development in Scotland so I see no reason why we couldn't make this work in our favour
---