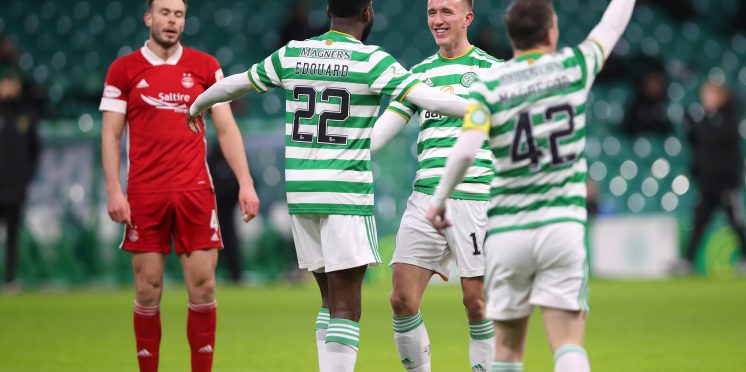 Would Laxalt Be A Good Swap For French Eddy?
In principle, getting a player in exchange for Odsonne Edouard could make sense if they were a possible substitute, but it could also make it more difficult to determine whether Celtic got a decent bargain.
Many expect Eddy to leave this summer, but you'd think that the new boss will make a decent effort to persuade him to stay, and a source from Corriere Dello Sport through Sport Witness suggests that AC Milan is interested.
That could be a smart decision for Eddy because he'll be joining a big club that looks like it's getting back on track, and he'll have a year to learn from Zlatan Ibrahimovic before being phased out.
The thing is that you already know that any discussion of a trade would include Diego Laxalt, and it's hard to determine if it's worth it to get him back.
The only issue is that he can look amazing at times, and he has the speed and stamina to dominate an entire half of the field on his own, while still being physical in the tackle and therefore not being a totally bad defender.
Such virtues can help you forget about the negative aspects of his game, but he lacks defensive stability and is inept at marking a man or defending some kind of cross into the box, putting extra pressure on the defence.
If this were to happen, a large fee as well as Laxalt would have to be on the table, but based on last season's facts, it would be preferable to get a larger fee that would allow Celtic to substitute Eddy and the Uruguayan left back rather than bringing him back.
---